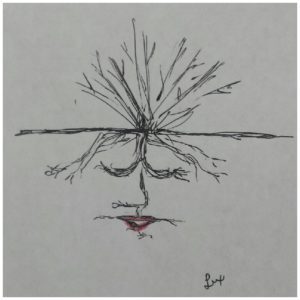 The Brevity of February
I have always appreciated the brevity of February. We are impatient to get past the cold, snow and ice and get on to March, when spring begins to stretch and unfurl. The seed catalogs came in January, and by now they are dog-eared. Our good intentions with the treadmill are replaced by the vow to lose those stubborn pounds when we are out in the garden again. Digging and planting, pruning and hauling brush do burn calories. That time is still a bit off in the distance. Most days are cloudy, most days are cold. The potting house is too frigid to tarry there long. The seeds in the farm supply or garden center are tempting, and we begin to think about when the seedlings we will start indoors should be planted, but that time is not yet here. We can buy the seeds, but we cannot yet plant them.
Our indoor plants are a bit weary, unless we truly have full south light. The heat is still running hard, drying leaves and soil. The poinsettias are still perky. Though some have lost a lot of lower leaves, the colored bracts are still bright, making it a little harder to carry them out to the compost pile. We feel a little guilty as we cover them with snow so the neighbors won't see them there. We know how much work is required to carry them over, prune them back, get them to color up again…easier and cheaper to buy again in late fall.
Just as we need sleep each night, our gardens and landscapes need February each year.  People and gardens need down time, renewal, the in-between. March will come, spring will come, winter will seep away. Birds will sing, buds will swell.  Just not quite yet.