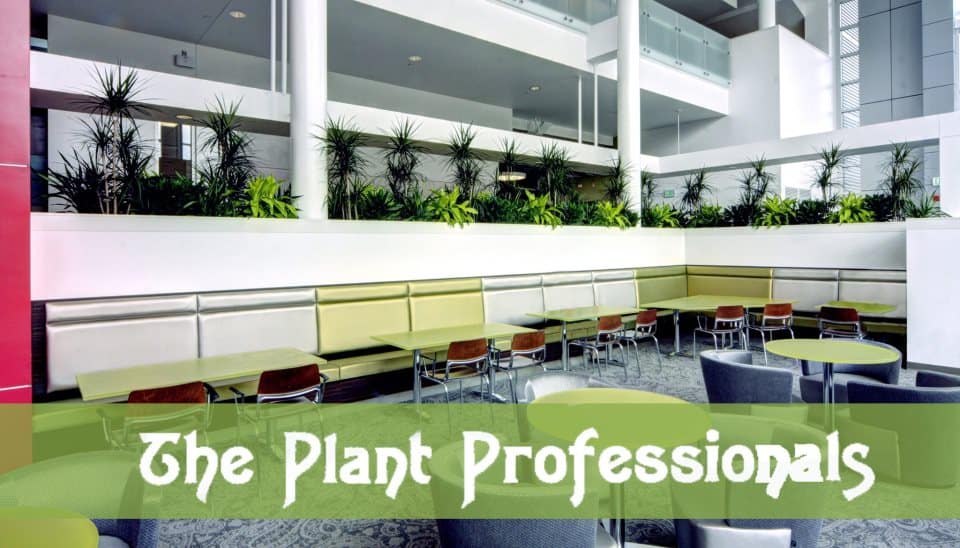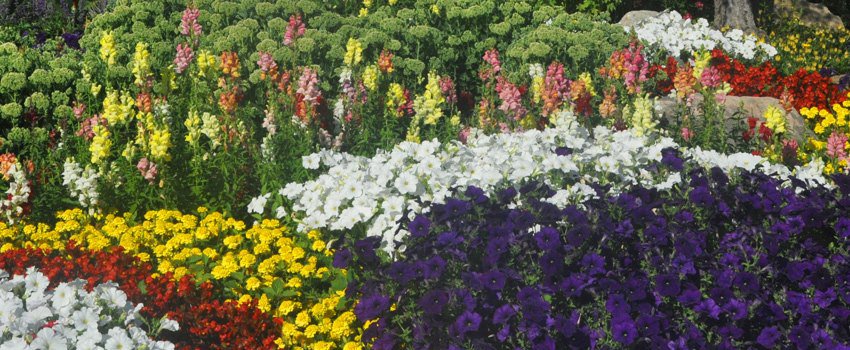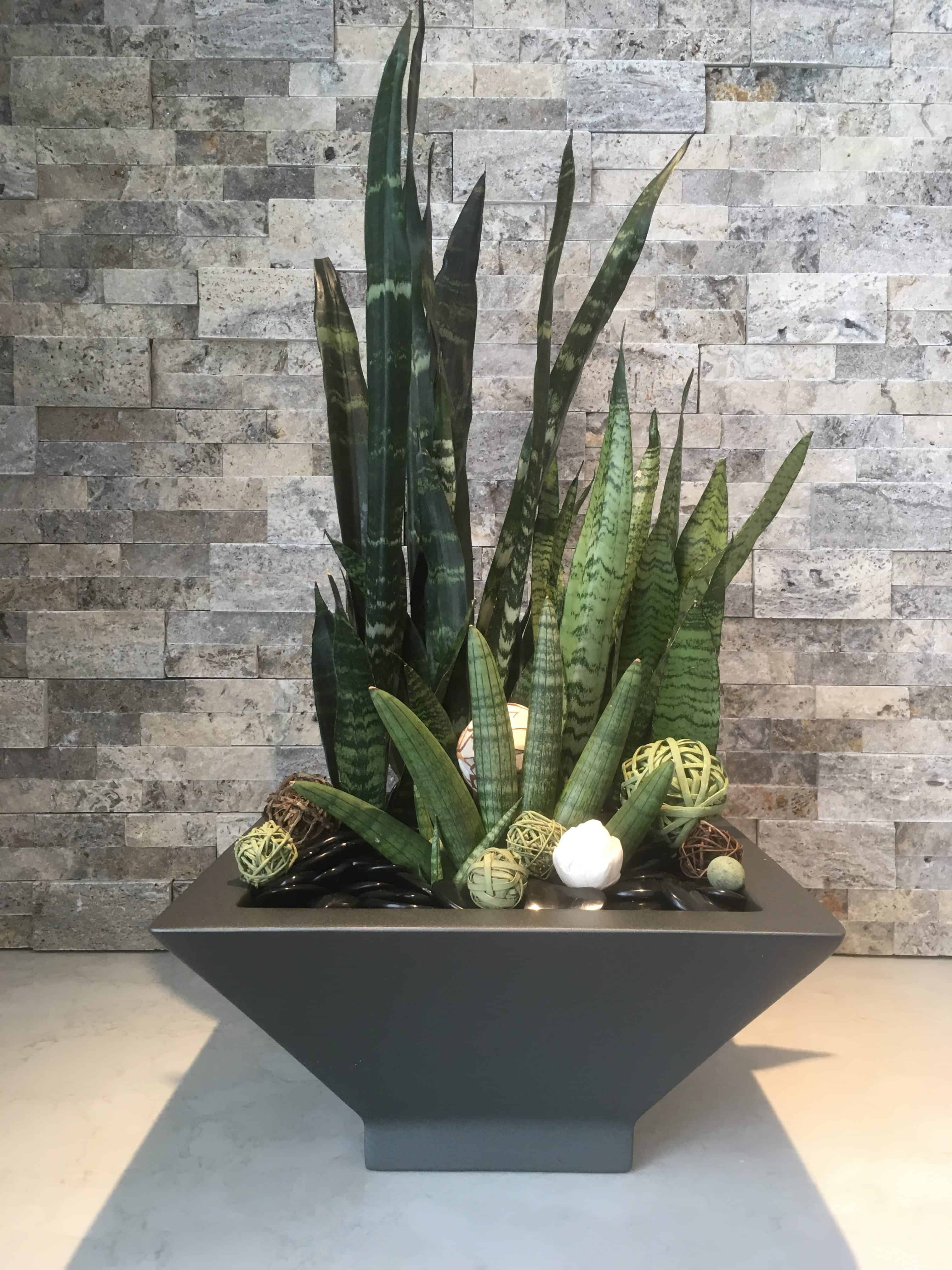 Greater Lansing's Premier Interior Plantscape Design & Maintenance Firm
We began in 1979 as a one-person operation selling tropical indoor plants in baskets to businesses. The business grew, offerings increased and the reputation for knowledgeable and dependable service at fair prices developed. Flowering plants were added, and then plant event rentals and holiday decorating. Below are some of the plant species we have sourced for our Mid-Michigan clients. You probably have seen our work at Lansing Mall, Jackson National Life, Michigan State University, Foster Swift Law and many other locations across the area. As a choice florist in the greater Lansing area, we are proud to offer both commercial and residential services for:
Testimonials
"Any company that can make 85 arrangements and then rush deliver them in just two days along with their other holiday rush workload deserve kudos to the max. Tell your team they did a great job and we will do it again soon."
-Ron , Certified Indoor Environmental Professional
"Don't let the name fool you. The Plant Professionals are so much more than plants. They make our holiday decorating a breeze. They do it all, from design to set up/take down, to storage. Their staff is always great to work with."
-Molly, Executive Office Assistant, Lexington Lansing Hotel
"The Plant Professionals staff provides exceptional service with regular maintenance and holiday decorations, and maintains a professional manner while in our office."
– Jennifer, Michigan State Medical Society
"Kathy and her team have taken care of our indoor plants for years- they do a great job."
-Mary Ellen, Customer and Local Entrepreneur
"Thank you so much for the work you did for our wedding. You exceeded our expectations – We both are SO happy to have had you. The flowers and cake were absolutely beautiful! You have our recommendation always…"
– Luke & Faye
"The Plant Professionals were able to enhance the landscaping of our new home office by the addition of perennial plantings around our property. Their plant knowledge, coupled with design expertise, has provided a lasting and beautiful landscape."
– Ron, Municipal Employees Retirement System of Michigan
"Please tell Kathy she out-did herself! The stage was MAGNIFICENTLY BEAUTIFUL. I hope she took a picture so that she can duplicate it in years to come !"
– Judith, Department of Human Medicine Commencement, M.S.U.
"LOVE IT! The plants are beautiful and they help soften the space and make it more inviting. Thank You!"
– Ceilia, Student Union, M.S.U.
"I wanted to take a moment to thank you for investing your time and skills into helping me with my stylized bridal shoots. You are extremely talented and your talent shines through with your work. Thank you for your patience in waiting for me to finish everything. Everyone loved your work and I will definitely be recommending you to future brides!"
– Emily Jane, Customer and Local Photographer
"The plot looks absolutely beautiful! It will be so exciting to go there this summer and see beautiful flowers instead of my spindly ones. Thank you for everything. The yard spaces look great and the landscape technicians were so nice and did a really great job."
– Karen, Residential Landscape Customer
Let Us Make Your Place Nice

We are a dedicated service company. We also carry in stock many of the plants and flowers, decorative containers, fountains, silk foliage and flowers that we use to serve our contractual clients. We are open to the public 8-5 Monday through Friday and by appointment. The floral shop is staffed noon to 4 p.m. each week day. Wedding, special event and funeral planning is by appointment, to ensure that a designer is available to sit down with you and focus on your needs. Appointments are made via phone or e-mail and evening or weekend appointments are often possible.
During the growing season, we stock extra flatted annuals, hanging baskets, patio planters and even some perennials and trees. Because we order primarily to fulfill our own designs for our installation clients, we often will not have large quantities or every species you might desire. Our desire is to meet with you first on your project, discuss what will work best for your soil, light conditions, irrigation, how you use the space and the desired aesthetics. It is best to schedule an appointment, so that a designer can be available to discuss the uses of plants you see that interest you, or to suggest plants that will work well for your individual project.
Memberships and Affiliations
We believe in continuing education, collaboration, community service, and continuous improvement of best practices. Hence, we are widely involved in professional and community organizations.