Santa Has 

Professional

 Help
The
 services we offer for holiday decorating have really expanded over 
the
 years. Michigan-grown poinsettias include 
a
 deep saucer inside 
the
 foil to protect surfaces and allow watering without worry. We still hand tie satin bows, and offer wired ribbon bows in over 50 patterns and colors. We even rent poinsettias for large events. Topiaries, cyclamen, white orchids, red bromeliads and Christmas cactus round out 
the
 potted offerings.Our fresh wreaths are mostly Michigan-grown as well. We love working with 
a
 local tree farm for all our fresh balsam door wreaths, and for much of 
the
 greenery we use to decorate our outdoor color pots for winter. We add red twig dogwood, birch poles or painted branches for color accents, and cones. Ornaments can be added to bring your theme to life. We also offer fresh greens garlands, which can be hung with or without lights. We cut most of 
the
 materials we use locally, so it is fresh and holds its color and shape well into 
the
 New Year.
We create original fresh greens arrangements for indoor events and decorating, and can add fresh pine, fir, cedar and holly in floral arrangements with advance orders. I love walking through the design room and seeing Dave's fingers fly as he ties bows or adds flowers to arrangements with the smell of balsam in the air.
The Plant Professionals installs LED lighting, wreaths, garlands and other lit décor on building exteriors, on trees, fences and light posts. We take on a few new projects each year, mostly commercial, often requiring a boom lift for access to high locations. We send our new installers to safety certification training each year, so they can competently and safely use the boom and scissor lifts.
We decorate indoors primarily with artificial trees, wreaths, garlands and arrangements, and all are flame retardant. All the new items we offer feature LED lighting for safety and efficiency. We do still carry mini-lights for repair of existing client items. We also have LED-lit artificial birch trees, and create scenes–including Mylar streams, snow flocking, branch forests, polar bears, elves, gnomes, angels, Santas, penguins, nutcrackers, and deer. Our installers go out in teams, displaying the beautiful items that Alexa and the design elves have crafted, based on selections made by our clients working with Carol or me.
Because of our extensive experience and deep staffing, we have built a large and diverse holiday decorating clientele. We offer long-term rentals for those who prefer flexibility, and can store purchased décor for our clients as well. We added our Tinsel Town building in 2018, specifically to expand room to store clients' holiday. With storage space at apremium for most homes, offices and associations, our services are often the most cost-effective, as well as beautiful.
Businesses with multiple branches or locations enjoy the ease and unified look that our approach provides for them. We can design, install, take down and store, and adding anew branch is simple whenever needed.
We seem to function with glitter on our faces and clothing from October onward, with many hands involved in the design and proposal process, ordering products from many sources, coordination of schedules, creating new items, marshalling an army of installers, dealing with weather and its effects on vehicles, equipment, roads and people. Sometimes we have staff 30 feet in the air on an outdoor lift in a cold breeze, hanging lights, wreaths or banners. Whatever the need is, if it is holiday decorating, we are happy to help!
What is 

a

 Good Potting Mix?
"What is 

a

 "good" potting mix to use when I need to repot my 

plants

?" 

The

 

Plant

Professionals

 gets this question often. There are many options available.  Indoor 

plants

 depend on quality potting mix to provide nutrients, aeration and moisture retention, as well as physical support.Container-grown 

plants

 need good drainage and 

a

 potting mix that is designed to stay "fluffy" and resist compaction. 

The

 roots need access to oxygen. They need 

a

 mix that won't dry out too quickly, so 

the

 roots can access water. It is important to read 

the

 ingredients on 

the

 bag. 

The

 ingredients should be 

a

 soil-less combination of peat moss, pine bark and vermiculite. Some potting mixes contain additives that help retain moisture, some contain fertilizer, and others contain both. Even with 

a

 mix that has additives to retain water, you still need to monitor moisture levels and water regularly. We recommend fertilizing with 

a

general all-purpose house 

plant

 fertilizer from March through August once your 

plant

 has at least six months in 

the

 home or office.

If a mix contains sand or soil, it is not well suited for containers. Also, if themanufacturer doesn't list the ingredients, there might be a reason. While basic peat moss, pine bark, and vermiculite potting mixes will work for almost all container plants, you may want to purchase a specialty mix for orchids, succulents, or cacti. Be sure to only buy pasteurized mixes where the bags are stored in a dry location, to avoid fungus gnat eggs and larvae. There are several fine commercial mixes, and some nurseries and garden centers blend and package their own. Be sure to ask for assistance as you shop, or call us for recommendations. Talk about what you are re-potting and why, to receive themost helpful information.
The Growing Popularity of Raised Beds
Raised beds have been experiencing an upsurge in popularity recently. A longstanding favorite among organic farmers and urban gardeners, raised beds have been making the talkshow rounds and have by now permeated pretty much every corner of the gardening world. A raised bed is simply a garden plot that sits higher than the surrounding ground level. It's a simple concept, but the possibilities of size, shape, and materials are virtually limitless. In this article, we will discuss some of the benefits of raised bed gardening and how you can go about setting up the perfect bed for your needs.
There are a myriad of advantages to using raised beds: A primary advance is to provide relief to aching backs. With a bed raised to the right height, you can say goodbye to bending and kneeling when planting, weeding, and harvesting. The assurance of quality soil is another great benefit provided by raised beds. When you control the medium used to fill your beds, you know precisely what your plants are eating, and what you, in turn, are eating.
Additionally, raised beds can be especially useful if ground contamination prevents the use of traditional in-ground beds. We most often think of artificial pollutants, but ground contamination can have natural origins as well. Raised beds were once my only option when a neighbor's black walnut grove proved too toxic for my in-ground vegetable garden. The ability to plant earlier in the spring due to faster soil warming, and the benefits of improved drainage are also important.
Setting up your own bed is easily achievable for just about anyone. As a raised bed is a rather simple concept, the design can be executed in many ways. The bare bones traditional design is made by simply placing four posts in the corners of a rectangular garden plot and boarding up the sides the desired height. Some gardeners always line the bottom with landscape fabric, some consider it a waste. It will most likely cut down on the weeds, but landscape fabric will limit your bed's ability to exchange nutrients with the rest of the garden. Some compromise by lining the bottom of their beds with cardboard which keeps weeds from popping up in newly established plots and then eventually decomposes. If ground contamination is an issue, you will absolutely want to add a bottom to your raised beds.
This basic design can be modified in a number of different ways. Using the sides of buildings and fences can be very helpful. I once turned a quarter of my backyard into a gargantuan raised bed by simply adding plywood and posts to wall off a corner formed by the house and a wooden fence. For a creative touch, you might experiment with scrap materials for borders. Creating raised beds out of reclaimed materials is always guaranteed to yield a unique result. I regularly construct raised beds out of old boards and doors salvaged from sheds and barns. I have seen troughs, bathtubs, and tires used to create truly artistic beds. Long-lasting beds can be created out of stone, bricks, or mounded earth. Keep in mind that certain materials, such as lead paint, wolmanized lumber, and some galvanized metals can leach into your soil and potentially your food supply.
If scrapping and construction aren't your
cup of tea, raised bed kits might be more your style. You can find these kits online, in garden centers, and even in many grocery stores. Raised bed kits, usually made of wood or plastic, come in many different sizes and are very simple to assemble. Perhaps assembling kits is a bit much, and you prefer that professional look. That's where we come in! At The Plant Professionals, we love working with our customers to create the perfect raised bed (or beds) to suit their gardening needs. From simple wooden structures to elaborate stone and brick custom creations, we can make your raised bed dreams come true.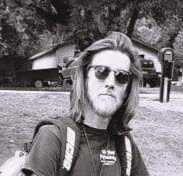 ---
---
Make and Take Fun! 
For those who love 

a

 design experience with 

a

 social element, we offer Make and Take classes for decorating fresh balsam door wreaths. We schedule classes for social groups, families, service and garden clubs and business groups from mid-November to mid-December. Groups from eight to 40 can be accommodated. Daytime and evening dates are available, and can be done as 

a

 fundraiser. Call and ask for Kathy or Dave for more information and pricing.