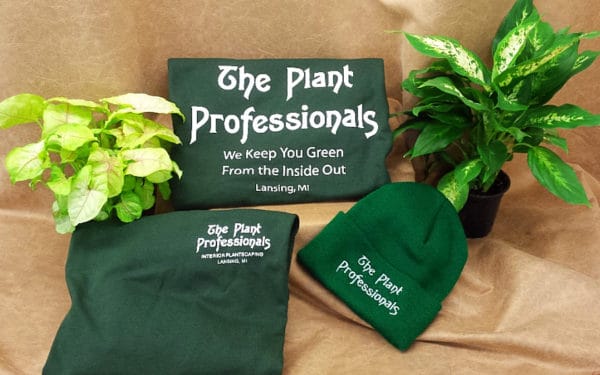 Then and Now
I am an introvert. The upside is that I am perfectly content working alone. I can weed the garden or cut brush for hours without music or conversation. I can work into the night writing proposals or doing research, and am comfortable in an empty house or alone in the office or warehouse.
The downside is that I've had to mindfully adjust to working with more and more people over the years. Interior plant maintenance seemed a natural fit for me-the plants don't speak and in the beginning, I worked alone for most of my days, save the occasional short conversation with a client. Often, a shy smile and a raised water bucket were all that I needed to be beckoned into an office to care for a plant.
As the business grew, and I took on more responsibility, I found that most people are pleasant, and that I enjoyed talking about plants. I realized that surrounding myself with talented, energetic and kind people allowed me to care for more plants. I also realized that… Read More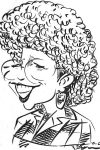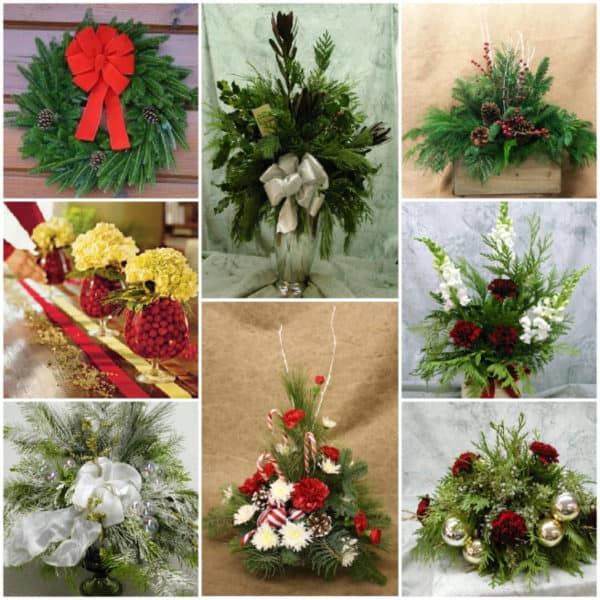 Christmas Floral
The winter holidays are a magical time for beautiful decorations and gifts. Our skilled team hangs fresh garlands and festive wreaths, and Dave and the floral staff turn out unique and fragrant bouquets and arrangements. All that we do is customized for your project. We stock dozens of ribbon selections and many more choices in décor. We love to decorate for holiday parties, and you can even rent centerpieces, a sleigh or decorated tree! Call 517-327-1059 to order or schedule a meeting to discuss your special event!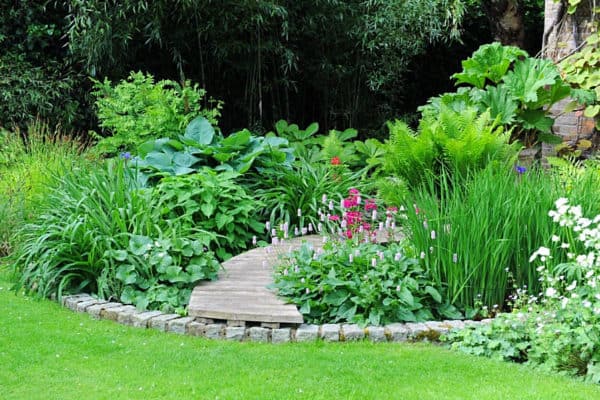 Rain and Bog Gardens
Rain gardens are a planted depression or excavation that allows rainwater runoff from impervious areas, like roofs, walkways, parking lots, and compacted lawns the opportunity to be absorbed. Rain gardens are designed to temporarily hold and soak in rainwater, and should drain within 12-48 hours. This type of garden is not a wetland, and is dry most of the time. A great rain garden benefit is water runoff collects pollutants such as fertilizer, chemicals, oil, garbage, and bacteria.
The pollutant-laden water enters storm drains, and into nearby streams and ponds. The Environmental Protection Agency estimates that pollutants carried by rainwater runoff account for 70% of all water pollution. Rain gardens are very effective in removing up to 90% of nutrients and 80% of sediments from rainwater runoff, by collecting the runoff and allowing the water to be filtered by vegetation, and then percolate into the soil, recharging groundwater aquifers.
When designing your rain garden, use drought-tolerant plants, keeping in mind that there may be standing water for periods of time. Whenever possible, use native plants. A great example of rain gardens that are primarily planted with native plants are…Read More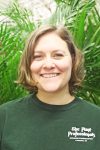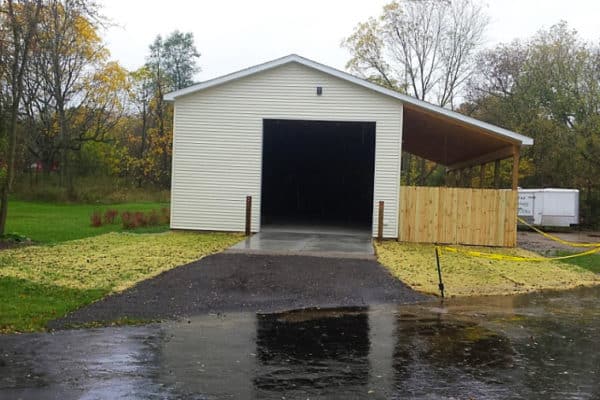 Tinsel Town!
Tinsel Town is now in service! We love the fabulous extravagance of space! This additional 1,440 feet of secure space with 14-foot wall height nearly triples our ability to store trees, wreaths, garlands and décor for our holiday decorating clients. Thanks to Heart Truss, MPC, Sparky's Electric, Schlegel Sand and Gravel, and of course, PNC Bank and Farm Bureau Insurance for helping make the dream a reality. All the people involved are too many to name, but Mark Nelson and our own team of Al Marrero, Jaimer, Dave, Yoennis, and Richard did much of the construction, with many of the extended team jumping in on truss setting day. Want the joy of large décor pieces without the headache of storage? Tired of crawling around Santa and his sleigh all year in the garage (and crawling onto the roof each November)? We can help!