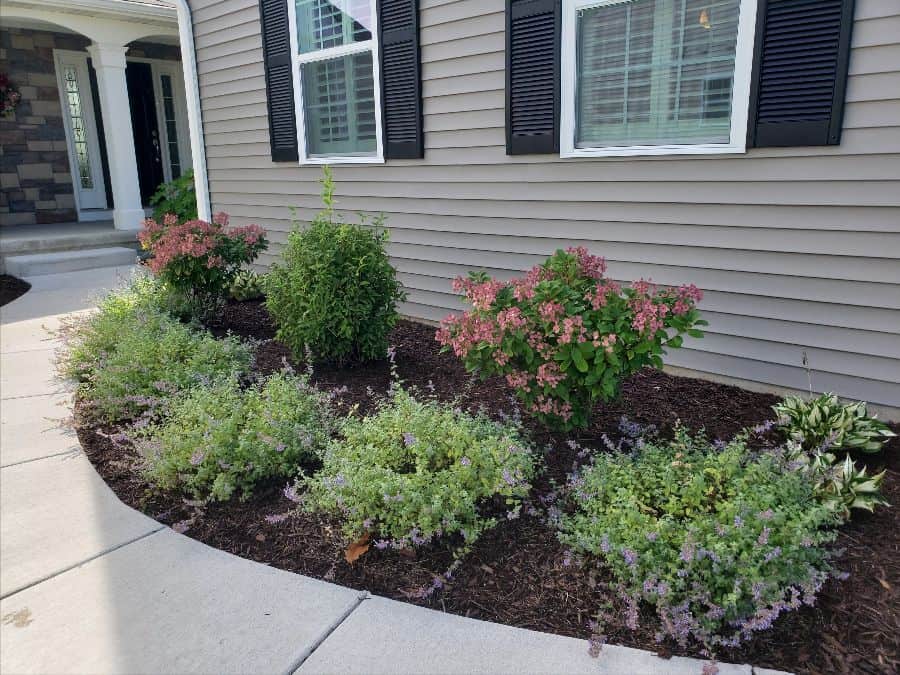 Bloom Time Impacts
When we recommend flowering bulbs, perennials or shrubs, one of the attributes we share in our proposals will be bloom time. This timing will always be a range, and it will always be approximate. Bloom times each year can be dramatically impacted by how hard the winter, how early the ground thaws in spring, and the general temperatures throughout the season up until the plant blooms.
The good news is that all plants are impacted by these temperatures, so generally speaking, the garden will still bloom in planned order and sequence. It may be that your first blooms are up to 7-10 days earlier or later than predicted in a given year. If you have planned to always have bloom in your garden, that will still occur.
I do realize that many plants do require some maintenance to achieve that beautiful show, but if you spend much time at your home, especially time out in the garden or on the patio, the investment of time or dollars is well worth it.
If you have a typical ½ acre lot with average foundation and patio plantings, you likely have trees, shrubs and a few perennials or grasses. For under $1,000 you can add spring bulbs in natural-looking impactful clusters, and additional perennials in strategic locations. This will greatly lengthen bloom time for your garden.
Do you have a fence or pergola? Blooming vines may be an avenue to add both color and texture to fit your color preferences. Though ground covers are seldom included in a new home's design, they can offer another color impact that you may enjoy.
As always, when the garden task seems daunting or confusing, The Plant Professionals is ready to help.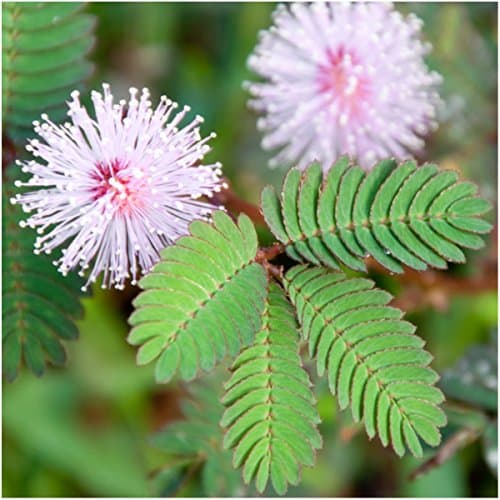 Sensitive Plant
Mimosa pudica is a unique species that grows easily from seed, indoors or outside in summer. This plant is great fun for children to start in paper cups on the windowsill. A creeping annual here, it is a perennial in southern Mexico and central America.
Unlike the prayer plants that fold and unfold leaves in response to light, the Sensitive Plant literally folds up when touched or shaken. The plants will unfurl in a few minutes, then fold again when next disturbed. I remember in childhood growing these seeds in jiffy pots and enjoyed seeing their responsiveness to touch. 
When mature, the plant may form purple rounded spheres of blooms.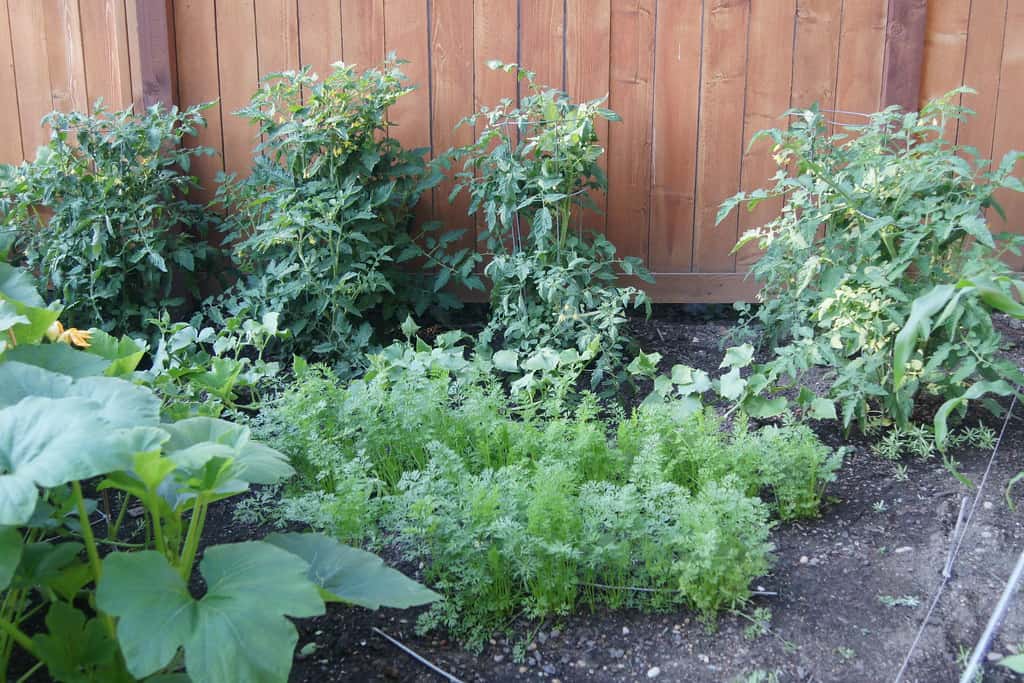 Companion Planting
Companion planting is the practice of growing different species of plants together. It is mainly used in the context of vegetables, but ornamental shrubs and fruit trees equally benefit from having neighbors they like.
I find it interesting that companion planting is not only based on scientific fact, but also observations of determined gardeners.
There can be many benefits to using this practice in your garden, such as deterring pests, attracting beneficial insects, shade regulation, providing natural supports, improving plant health, soil fertility, and weed suppression. Many gardeners claim growing certain plants together can improve fruit and vegetable flavor as well.
The most famous companion planting is "The Three Sisters Planting" using sweet corn, pole beans, and winter squash.
The beans grow up the tall stalks of the corn, the beans fix nitrogen in the soil for the corn to utilize and produce ears of corn, and the squash's large leaves shade out the weeds that compete for nutrients, while their prickly leaves deter pests.
Certain plants can act as a pest deterrent for other species. I have found in my garden that planting radishes and allowing them to flower, helps tremendously with repelling squash bug. Radish flowers are also very beautiful, but if you don't want a billion radishes popping up in you garden for the next several years, remove the flowers before they go to seed.
Some plants attract beneficial insects. For example, borage attracts pollinator bees and tiny pest-eating wasps.
Plants with long taproots, like dandelion bring up nutrients from deep in the soil, enriching the topsoil to the benefit of shallow rooted plants.
My favorite source to turn to when researching companion planting practices is the book Carrots Love Tomatoes: Secrets of Companion Planting for Successful Gardening by Louise Riotte.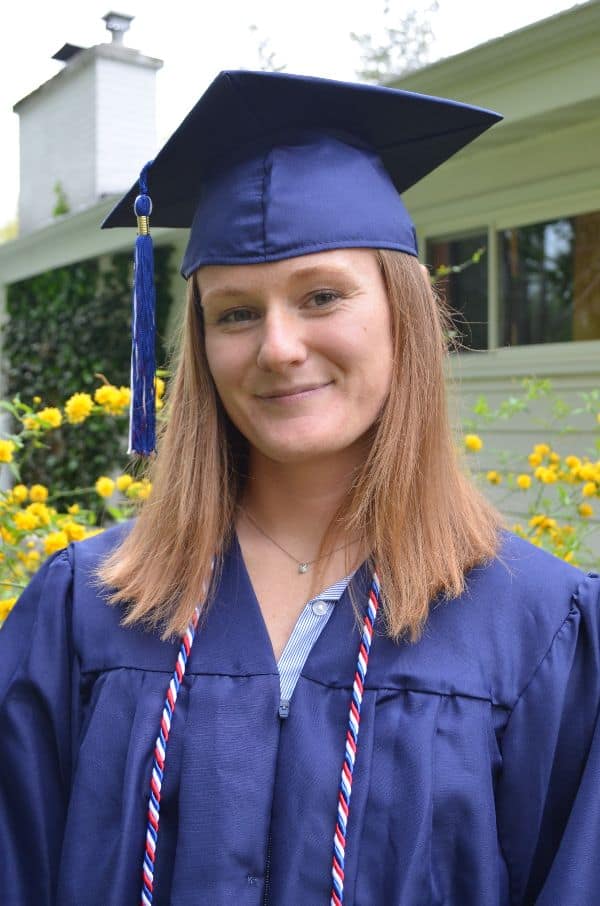 Who Is Joe, Really?
If you have been a client of ours in the last three years, you have likely received an emailed proposal from Joe@theplantprofessionals.com   Most of these three years, that Joe has been Joe McAndrew, our intrepid administrative and marketing support person. Joe was sent home at the initial lockdown for a few months, and again was forced to leave the office when Covid-19 numbers shot up a second time. When we realized Joe would need to be out of the office for a second extended period,  we reached out for some temporary assistance .
Caitlin Sather was able to assist on a temporary basis in that part-time position, while at the same time finishing her BA in business from Northwood University. Her friendly voice on the phone and her positive energy and enthusiasm to learn and juggle the many aspects of the job have been wonderful. She has filled Joe's chair admirably, preparing proposals for our designers, answering phones, filing, accepting deliveries and helping customers with pick-ups, creating, copying and posting work orders. When we hold small socially-distanced management and support staff meetings, she takes minutes and reports on her position goals and production. Cate has taken dozens of floral orders, fielded hundreds of phone calls and assisted clients with connections with our supervisors and answers to questions. Some- how she finds time to shred office documents and update databases.
Soon Joe will be returning, and Cate will be completing her degree and deciding what is next for her career, utilizing her business degree. She may be here helping out in the short-term, getting some experience out in the field with our technical staff. Now you know how we have pivoted in one aspect to serve our clients and keep things moving in the time of COVID. Thank you Cate!