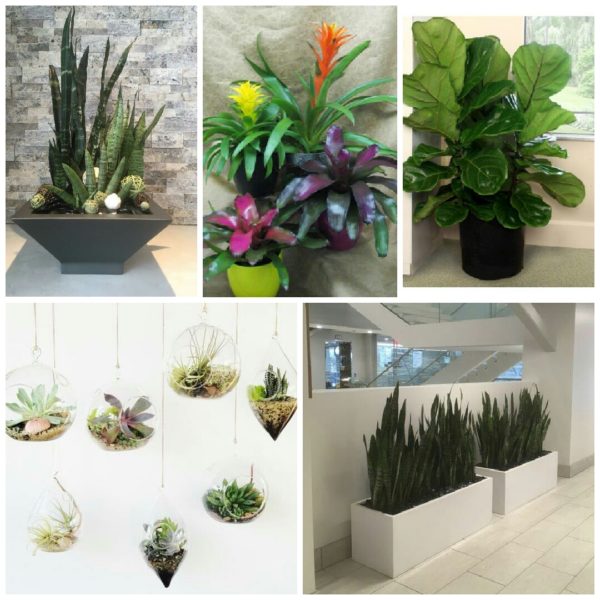 Fifty Shades of Green
Plants have become the sexy home décor trend again. Though the return of macramé' was just a smile and a wink, the popularity of Fiddle leaf Figs, all manner of succulents and even Sansieverias is real.
Design magazines for the home, for hospitality, hospitals and even general office construction are showing foliage plants once again. Whether perched on wooden stands, grouped on shelves of glass, hanging in clear globes, or occupying shapely fiberglass planters on the floor, plants are back.
As always, the key is knowing what plant will do well in the location you have in mind. Light is the most important factor. We can help you select each plant to fit your environment, skill level and décor. We have access to dozens of lines of planters, and access to nearly 100 growers in the Florida nurseries where tropical plants are produced.
Tired of picking up a cute little something at the market only to kill it over the next few weeks? Let us help you make better selections for lasting value and enjoyment!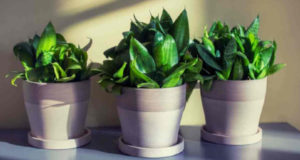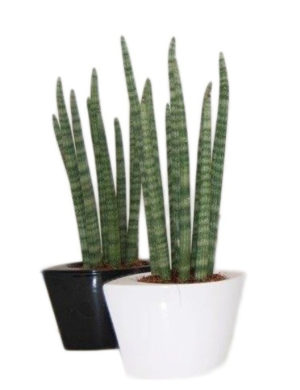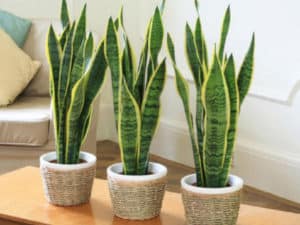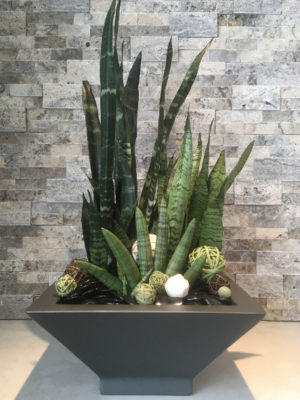 Benefits of Interior Plants for Your Health
One of the easiest of houseplants to care for, sansevierias have been used in interiorscapes for over 50 years. Extremely popular in the 1970s, this family of over 70 species and cultivars is native to Africa, Madagascar and southern Asia. Embraced in Feng Shui because their leaves point up toward heaven, the bold architectural look is a good fit in today's offices and homes. With several new varieties now in common use, these durable, easy care plants can adapt to low, medium or high light.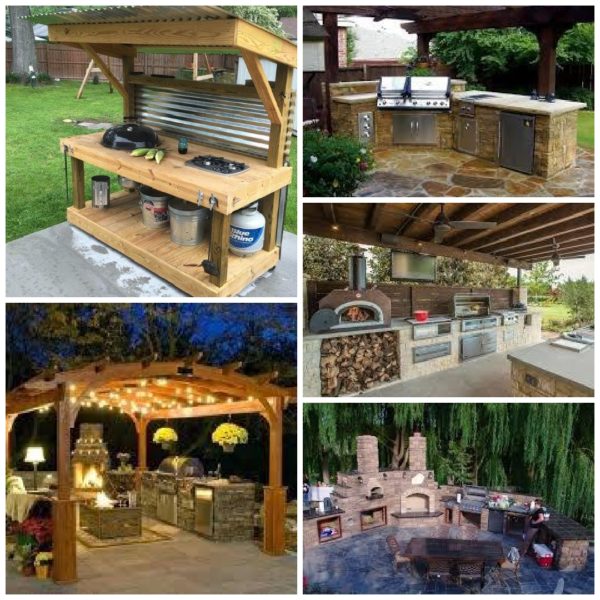 Creating an Outdoor Kitchen
As summer temperatures rise, the desire to entertain and dine outside increases. Dining alfresco is only half the fun; cooking in the fresh air is also enjoyable in a well laid-out kitchen. With thoughtful planning and a good deal or research up front, a first-rate outdoor kitchen can be created.
It is not necessary to have a large budget or space to have a great functional kitchen. Determining where the kitchen should be located, and what amenities are necessary is an important part of the planning process. Keeping the exterior kitchen as close as possible to the indoor kitchen will help with the transfer of tools, dishware, and ingredients. Setting up next to an exterior wall allows easier and more affordable access to plumbing and electricity, if sinks and refrigerators are included.
With outdoor kitchens remaining popular, more and more options are available to incorporate into the space. Pizza ovens, Bread ovens, and simple to extravagant grilling stations make cooking fun.  Bar space, refrigerators, sinks, outdoor televisions, and a roof to protect the chefs and guests from sun and rain, are a few of the many amenities to consider. Outdoor kitchens can be elaborate or small and simple according to budget and needs, and can be custom-built, or with a pre-fab kit, or a combination. They can be one project, or done in steps, adding elements as time and budget allow.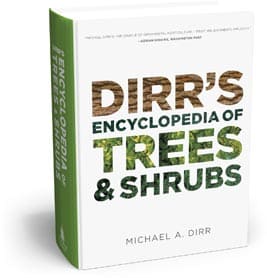 A Wonderful Resource
Dirr's Encyclopedia of Trees and Shrubs is the preeminent resource for woody ornamentals in the United States. A hefty 951 pages, it contains color photos, concise descriptions of habit, bloom times, fall color, winter interest and special considerations. This reference is a wonderland for a designer looking for just the right species for a project. Lists of plants by flower color, by bloom time, fragrance, fruit, fall color and winter interest, as well as shade tolerance and tolerance of salt, wet soils or dry soils make it quick and easy to use.
If looking for a wonderful gift for your master gardener or design professional, Dirr's is a tremendous asset for the bookshelf.