Where the Wild Things Are
Growing up in rural Michigan, a few miles from DeWitt, I saw lots of fence rows grown up with trees and shrubs that had been planted by passing birds or the wind. Many farms had an area where a building had been allowed to fall into disrepair and foliage grew up through the holes in walls or roof. As farming gradually shifted from many small farms to fewer and larger farms, a lot of areas were cleared and leveled for access with ever-larger equipment. Now it is rare to see wild or unmanaged areas even in rural settings, but a few still exist.
Something I didn't really think about until later I had further education in agriculture and the environment where the varied species I thought was native or had wild origins. Most of those plants and trees that are not native, but introduced into the environment.
For the most part, the species that produced the most seed and were quick to grow in disturbed land that was not being farmed. One of those native species is the box elder.
Settlers often planted the box elder in for a quick growing shade tree. The seeds were easy to carry and store. Once established, they tolerate drought.
Today, maple trees provide most of our maple syrup. At one time, the box elder was tapped for maple syrup. The box elder bug, which favors this tree, as well as maple and ash trees, is one reason the box elder is seldom planted now. The box elder bug continues as an undesired, native invasive tree pest, and includes mid-Michigan.
The Osage Orange or Hedge Apple, is another tree native here in the U.S. This small tree was commonly used on farms for creating dense hedgerows. Originating in Texas, Oklahoma and Arkansas, the plant came from an area that was home to the Osage tribes, for whom the plant was named. It became common throughout the Midwest over the late 1800s and early 1900s.  The branches would root easily and could be planted like a stockade, forming an impenetrable fencelike barrier to contain livestock or keep deer out of the garden once a few years of growth was achieved.
These native plants found in fencerows are important, but many others are invasive imports. Burdock was imported from Asia, and is now very common in disturbed soils. Luckily, we can fight back by eating it. But once a burdock plant matures and blooms can set thousands of seeds into the atmosphere and start hundreds of plants in the near vicinity, or anywhere the burrs land after attaching themselves to people or animals.
Another non-native is the Canada Thistle, originating in Southeast Europe and Asia. This plant was brought down from Canada by French fur traders after being carried over from Europe.
The Multiflora Rose was once promoted by extension agents as a fencerow barrier and food supply for wildlife, but it quickly became an invasive problem. We had an entire field fenced in this, and I loved watching my horse carefully reach in with his big flexible muzzle and pick rose hips for a snack. New plants are constantly being introduced both intentionally and accidently. Some are useful, while others are problematic.
There is a wonderful resource called the Michigan Natural Features Inventory, developed between 1816 and 1856. There were many types of forest, grasslands and swamps, as well as rivers, streams, lakes and ponds, each with their own natural plant life. Virtually all the landscape we see now has been altered since the time of that survey. Virtually all mature woodlands have been logged. Thousands of acres of land were cleared for farming and building structures. Many rivers were diverted, ponds and wetlands drained, for development and to reduce the diseases such as malaria that were common here until the early 20th century. Malaria was not eliminated in the U.S. until about 1951. Mosquito controls and the draining of swamps was key in winning that battle.
Michigan is a beautiful state with many woodlands, wetlands and natural areas, though the plants and animals we see today are not all the same as those cultivated by Native Americans
When traveling about the state, take some time to notice the plant species you see, and learn a few facts about the plants that interest you, including where they originated and whether they are native here.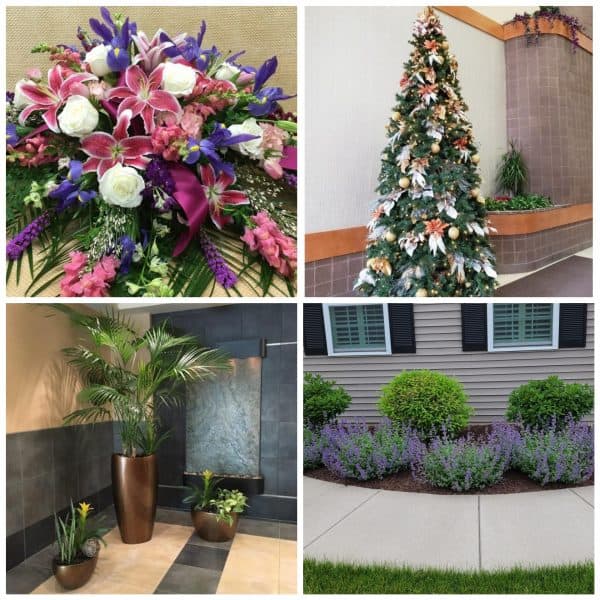 What Colors Your Life?
Working with clients to integrate plants, flowers and even holiday décor into interior spaces is very satisfying. Naturally choosing colors is central to the design process. Working with plants for specific spaces really makes one realize how many unique shades of green there are. For most plants, the depth of color changes as new foliage unfurls, and in many cases, the depth of green is highly influenced by the intensity of light the foliage enjoys.
Though most natural greens look good with almost any other colors in the furniture and architecture, occasionally the really bright yellow-greens can be a little unsettling. Because brighter colors like the yellows and reds in crotons or the chartreuse in pothos neon require very high light to form and to hold their intensity, they nearly always appear to fade and become medium green over time.
The other color aspect for live plants indoors is planter color. We use a lot of black and white planters, although bronze, gray, and pearl are popular with many clients. Over the years, I have designed with planters in shades of copper, navy, mauve, orange and red.  We have a variety of suppliers of containers in fiberglass, metals, wood, stone and plastics.
When we work with preserved moss walls, we actually suggest placement where the light isn't too bright or direct. Direct sunlight will fade the dyed reindeer moss over time. Using this material in subdued or artificial light we can bring in very bright colors, create logos or shapes, and can color coordinate with furnishings when desired. For large projects, custom colors can be created. I usually design with multiple shades of green, but the bright colors like red, navy, orange or purple really catch the eye.
Erika selects the combinations and orders the annuals for our vibrant outdoor color services. Some clients love consistency of brand image. Other clients like something new and different every season, and most are delighted to see what wonders appear with each change of season.  We layer texture and color to be sure there is always something beautiful going on in each display.
Holiday décor opens the door for so many bright colors, metallics, color combinations and combining finishes like matte, gloss, glitter or sequins within a color. Trees and wreaths can be flocked, snow-tipped, green or metallic. We add colors with ornaments, ribbons, silk flowers, branches, artificial berries, faux birds, and a host of other materials.
Deb uses color with enthusiasm to send the right message when designing for floral orders. For events, she guides selections of flowers based on color, budget and season of availability. She also has the ability with most light-colored blooms to use special floral paint to custom color. There are dozens of varieties of roses, chrysanthemums and carnations, and most species we commonly use as cut flowers have more than one variety and shade of color. Watching her combine species and colors to create a visual impact is fascinating.
Alexa uses color in bark, foliage, bloom and even hardscape elements in the landscape to weave a design that will thrive when planted and be an asset for decades to come. By attaching photos of the recommended species at maturity and in bloom, she complements the written description of bloom times, fragrance and winter interest to paint a picture of what that landscape will look like.
As you can see, we live in the land of color all year round. We love a challenge and enjoy bringing color to lift your mood, calm your mind and delight your eye.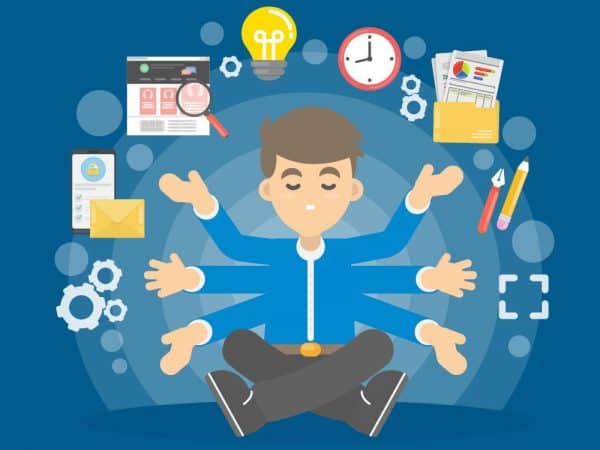 Scheduling Exterior Services and Installations
This has certainly been the most difficult year for us in scheduling residential and commercial exterior projects.  We plan carefully how much of each type of work we will take on. We know we will have seasonal color planting, starting with pansies as soon as spring hard freezes end. Outdoor color plantings, including pansies, requires twice per week care.
 Landscape spring clean-ups are followed by mulching and landscape care visits. New landscape projects are booked in the order that proposals are approved and deposits are received. Most people understand that this seems the only fair way to do this. We try to estimate what we can take on and when work on each project might begin. Most of these projects are for returning clients or clients for who we do landscape care.  
We do take a few new client appointments each year, but as the schedule fills, the wait time for a meeting and for the following proposal lengthens.  This is because the designer also lays out the plants at job sites, and sometimes leads the actual installations as the installation phase begins. Alexa might be out all day from early morning to late afternoon several days of the week. 
Once installations begin, she isn't able to return a call or email typically until the next morning, as she is on a job site leading people, often with muddy hands and boots. Al is often in exactly the same position. Erika is leading the color installations and landscape maintenance, so she too is often in the field, and unable to return a call or email until the project is finished, or she returns to her vehicle.
 As spring turns to summer, we convert from pansies to summer annuals for the color clients and add more returning clients, as some only take one or two seasons of the five we offer, but all want summer.
This year the supply chain for plants remains strained, with very high fuel and delivery prices. Time is spent finding materials, making substitutions and compiling everything needed for each job.
 Sometimes a wait for a specific material like a tree variety, type of paver or choice of mulch can delay the start of a project. We turn to other jobs while waiting for specific material to arrive.
 We budget for time based on minimizing trips to job sites, so waiting a few days for the needed materials before beginning can save significant dollars and avoid having a project sit for days or weeks without progress. Like many labor- intensive businesses, we continue to seek people to add to our team. We have been fortunate to add a couple of great people, but still need more, especially those with significant experience and skill with trucks and trailers and the use of power equipment. We are always looking for people who understand plants and know their care and planting.
Our work is diverse enough that we are able to keep most of our people working year-round, without mowing or plowing snow. We are working with two agencies providing temporary workers to help fill the gaps, but they are not able to find enough skilled and dependable people willing to work outdoors in heat, cold and wet weather. 
Adding to the strain has been the shortage of available vehicles and parts for repair of our equipment and vehicles. Many equipment rental sources are also low on available options, leading to many equipment rental sources being out of stock as companies scramble to rent what is needed for commercial projects as homeowners also attempt to rent tools for their projects.
If nothing else, this year, following on the heels of the last two, has certainly reinforced the need for patience and a sense of humor. I very much appreciate the hard work of our staff, and the willingness of most clients to allow us flexibility in timing as we work for an excellent result.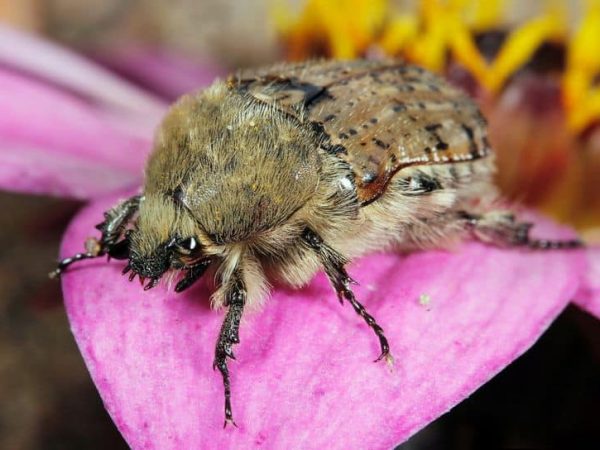 Bumble Flower Beetle
A few weeks ago, as we were installing a new landscape, we met a new insect that none of us had seen before!
The Bumble Flower Beetle is a member of the scarab beetle family. This little, brown, hairy beetle buzzes around, low to the ground, and resemble a bumble bee. These beetles are related to other white grub beetles, but are not a pest of major concern.
As grubs, these beetles feed on dead and decaying plant matter. Once they become adults, they search for pollen, nectar, plant sap, fruit juices and mates.
Bumble Flower beetles do not typically have an economic consequence on crops or turf, nor do they transfer any known diseases.
We love observing new insects in the landscape, and learning about their life cycle and their impact on the environment. When finding an unknown insect in your garden, be sure to do a little research before taking any action. The Plant Professionals can help clients identify garden insects, determine if treatment is needed, and if so, what treatment to use.