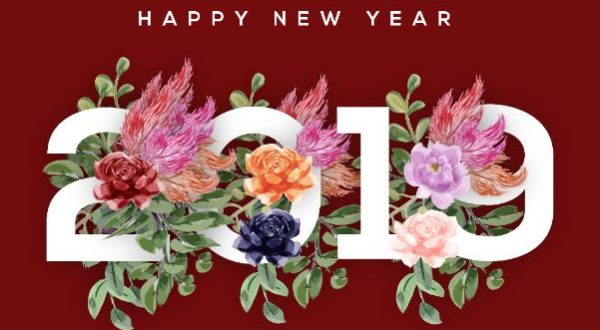 Age Brings the Wisdom
Age brings the wisdom of experience, as well as the little aches and pains that tell the tale of hard work and the occasional injury over the years. At the turn of the year, we look back at what was accomplished in 2018, and forward to the plans and possibilities of a fresh new year.
Sometimes a Michigan January means crisp white snow, sometimes soft brown mud. For us, we jump right into taking down the holiday lights and decorations, packing and labeling, organizing and storing. Our only real quiet season comes in winter, once the décor is safely stored away.
Now we can really evaluate what went well, where we fell short, what needs to be improved? Watching the blue jay work to find the last currants on the bush outside my window, I think about all the good people I have the great fortune to work with. We have many long-term and dedicated staff who I treasure as friends, as well as comrades. What an honor to plan and create and care for beautiful solutions to client requests with these special people.
We also had the great joy in 2018 to add several really unique and talented younger people to our staff. We hired individuals with experience and interests in forestry, herbs, wildflowers, native plants and agro-tourism.  I love learning from these clear-eyed and energetic contributors who help us deepen and broaden our expertise. Michigan State University continues to attract and help develop great agricultural talent, and we are so fortunate to be growing a horticulture business here in Michigan State's shadows.
I am eager to see what all 2019 will bring. For us, a celebration is planned for September, as 2019 is our 40th business anniversary. As the plans for the party come together, you will definitely have the chance to RSVP and join us. We are nothing without you, our community, our clients, our friends. We hope 2019 is a good one for each of you, and we look forward to all the new developments that will touch our lives as economic development in greater Lansing continues to unfold.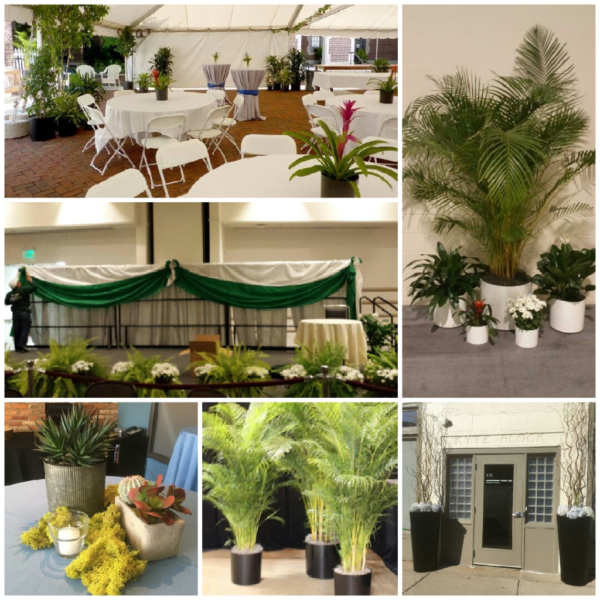 Making the Magic
Providing plants and flowers for events is quite energizing for our team. Often, we are referred by venue staff from local entertainment facilities or hotels. From the venue's perspective, they need to work with a provider who arrives for both set-up and take-down promptly, who always keeps the focus on pleasing the client, and who works efficiently within the fast-paced environment of event staging.
We work with not only MSU and LCC, but also other institutions around mid- Michigan, decorating convocations and commencement stages, donor recognitions, building dedications and celebrations.
Sometimes the work comes to us through local or regional event planners or marketing firms. We do both corporate events, charity fundraisers and concerts or music festivals. As members of the Greater Lansing Convention and Visitors Bureau, we often meet potential clients at events designed to show the capabilities of our members.
We see a lot of inquiries through our website and social media. We do travel around the state to dress a variety of venues, depending on size of event and what fits into our schedule.
We provide stage and room decoration using live plants and banners, and for many events we create custom floral arrangements or live plant centerpieces. We also create large pieces with natural branches, artificial materials or combinations for entries and stages. We use décor and ribbons to add color and interpret branding. We use faux succulents in centerpieces, along with reindeer moss in many colors and other natural and colored elements, to create beautiful visual statements.
Kathy and Carol are always eager to answer questions, create a proposal or provide pricing. Our pictorial price list of live plants for rent is often a good way to begin exploring our offerings.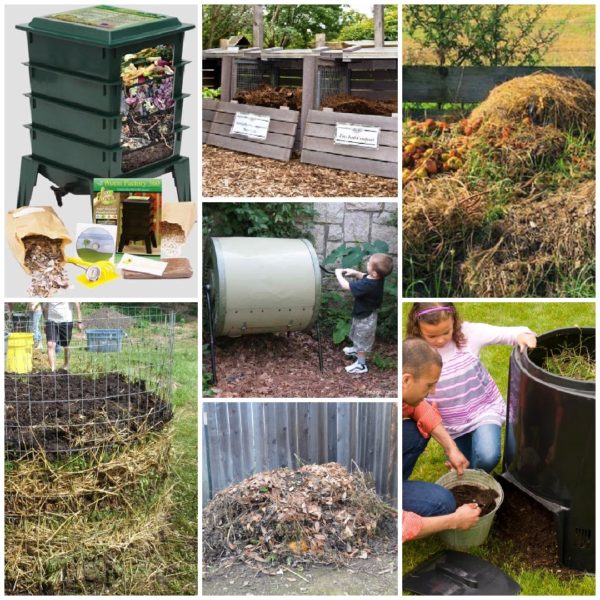 Methods of Composting
Compost is the ultimate garden fertilizer, and a great way to contribute to a sustainable lifestyle. There are several different methods of composting to choose from. The most important considerations when choosing your method is time and space.  Some methods require the more hands-on approach of flipping and stirring the pile. Others only require a balance of green and brown materials for compost. Composting can be done on a small-scale inside a home or apartment with a worm bin, or an elaborate three-bin compost system.
Pit Composting
For pit composting… Read More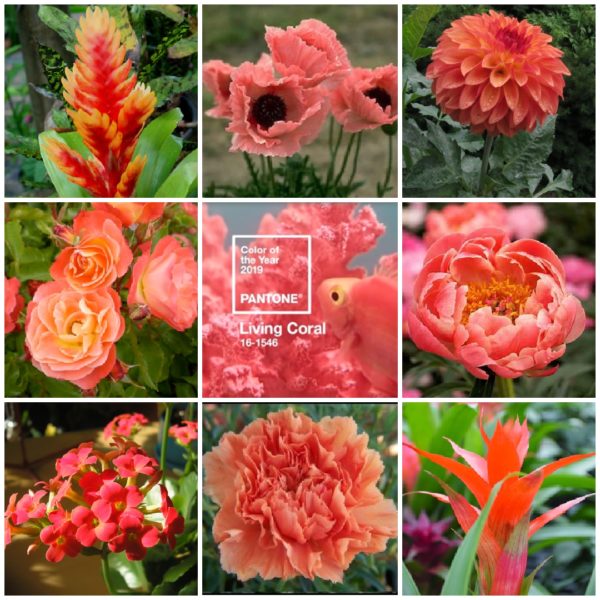 Living Coral is 2019 Pantone Color of the Year
Living Coral is described by Pantone as "An animating and life-affirming coral hue with a golden undertone that energizes and enlivens with a softer edge."
Coral is a pink-orange color that gets its name from marine invertebrates that live in the ocean bottom. According to Leatrice Eiseman, Executive Director of the Pantone Color Institute: "Color is an equalizing lens through which we experience our natural and digital realities and this is particularly true for Living Coral. With consumer's craving human interaction and social connection, the humanizing and heartening qualities displayed by the convivial Pantone Living Coral hit a responsive chord."
Coral brings a vibrant, yet mellow touch of color, whether it's used for a special event, in your home, or your garden. Some favorite coral flowers that look nice in a garden are select varieties of: Roses, Dahlia, Carnations, Peonies, and Poppies. Coral flowers that brighten up the interior are varieties of: kalanchoe and Bromeliads. Set off your fresh floral display with coral colored Roses, Gerber Daisy, Stock, Carnations, Alstromeria, and Gladiolas.