Putting Plants and People Together
Like many fortunate souls, I got into horticulture because I love plants. Enjoying the work definitely makes long days more satisfying. Being excited to bring the benefits of healthy and attractive plants into the lives of the people around me is a great gig each day. Making a living is a wonderful result of getting to do this work each day.
My needs are simple. I am always inquisitive and eager to learn, travel and grow, but this work keeps me right in mid-Michigan most of the year. I don't own a second home, a timeshare or a boat. I have to have enough to pay the bills, buy plants for my own garden, and eat, but other than the growing cannabis industry, people don't get into this work of growing or caring for plants to become wealthy.
What do plants really do, anyway? The building blocks of life as humans- oxygen available in the air we breathe- comes courtesy of plants. From the lawn and landscape outside your window, to the Pothos on your desk, plants literally make oxygen, and at the same time, remove toxins and contaminates from the air we breathe.
Trees are especially effective in this process, churning out literally tons of measurable oxygen and processing out tons of CO2. If you have a property with trees, you are helping your whole neighborhood to breathe. Of course, there is the important fact that everything we eat is a plant (or fungus) or an animal that ate plants.
Indoors, we have a wealth of research documenting that plants clear indoor air, reduce absenteeism in workplaces with plants, increased creativity, and sense of well-being and productivity of people in offices, malls, healthcare, manufacturing, living spaces and hospitality.
So why would pricing have to go up? … Read More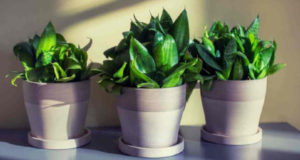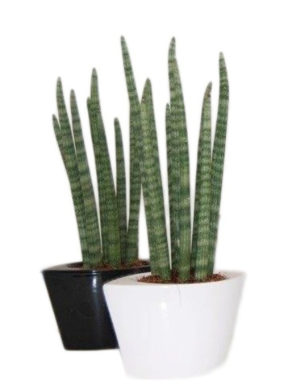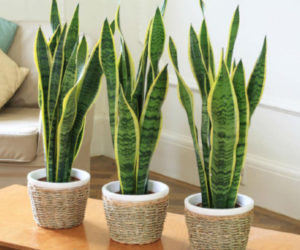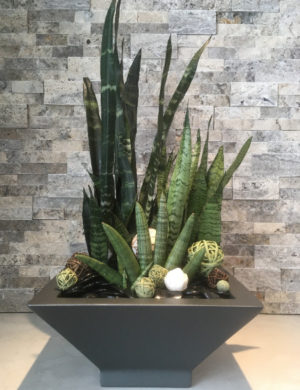 Sansevierias
One of the easiest of houseplants to care for, sansevierias have been used in interiorscapes for over 50 years. Extremely popular in the 1970s, this family of over 70 species and cultivars is native to Africa, Madagascar and southern Asia. Embraced in Feng Shui because their leaves point up toward heaven, the bold architectural look is a good fit in today's offices and homes. With several new varieties now in common use, these durable, easy care plants can adapt to low, medium or high light.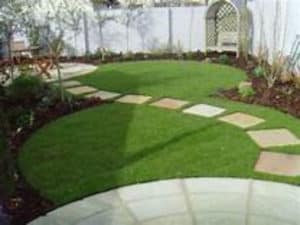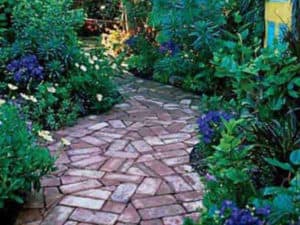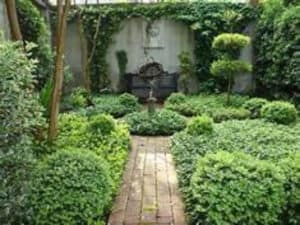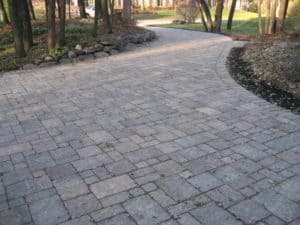 Brick and Concrete Pavers
Brick or concrete pavers can add classic elegance or a contemporary flair to walkways, patios, and driveways. Pavers increase value and curb appeal of your home. The term, "pavers," refers to thin, flat blocks designed to use in paving projects such as walkways, patios, or driveways. Both brick and concrete pavers offer years of durability.
Brick pavers are made from a mixture of clay that is shaped and baked in a kiln. Clay bricks are naturally-colored, so they retain their color, whereas concrete pavers can fade over time. Clay bricks also need less maintenance and cleaning than concrete, but can be 15-20% more expensive and more labor-intensive to install than concrete.
Concrete pavers have more design, shape, and color options than clay. Pavers come in many shapes and styles, making them suitable for any landscape plan. There are concrete pavers that have the appearance of natural stone, available in a range of earthen color blends, textures, patterns, and shapes.
When designing a walkway, patio, or driveway… Read More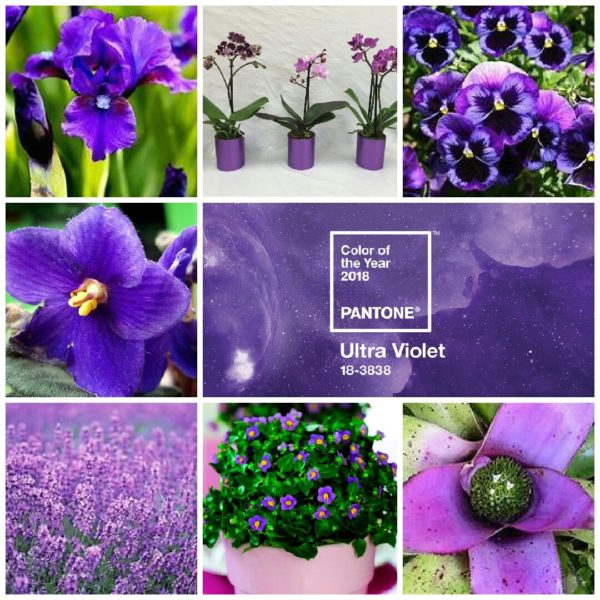 Ultraviolet is 2018 Pantone Color of the Year!
Ultraviolet is described by Pantone as "a dramatically provocative and thoughtful purple shade." Ironically, the definition of ultraviolet is located beyond the visible spectrum at its violet end, and has a wavelength shorter than those of visible light.
The color's name violet, which is derived from the violet flower, has long been associated with royalty, as well as mindfulness. The use of purple-toned lighting in meditation space energizes and inspires connection.
According to Laurie Pressman, Vice President of the Pantone Color Institute: "The Pantone Color of the Year has come to mean so much more than 'what's trending' in the world of design; it's truly a reflection of what's needed in our world today".
Violet; brings an intense touch of color, whether it's used for a special event, in your home, or your garden. Some favorite violet flowers that look nice in a garden are: Verbena, Phlox, Irises, Pansies, Asters, and Columbine. Violet flowers that will brighten up a home's interior are: African Violets, Persian Violets, Bromeliads and Orchids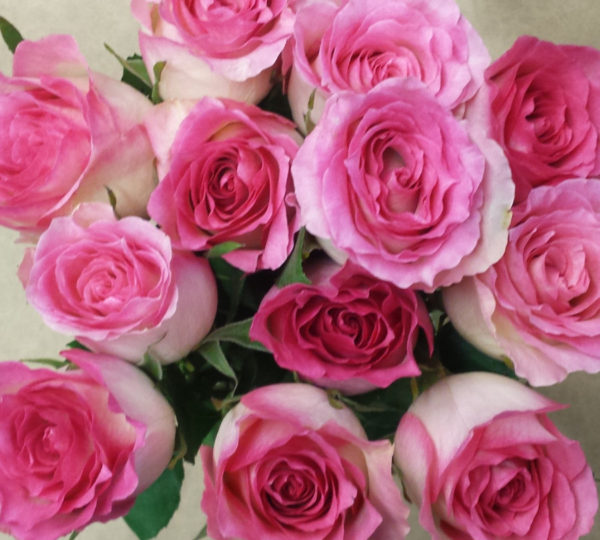 Wedding Bells?
Do you have a friend or relative who announced their engagement over the holidays? We love weddings! Please tell them about our wedding floral capabilities. We provide wedding and reception flowers as well as plant rentals for these very special events. Call 517-327-1059 and ask for Dave Mansfield.