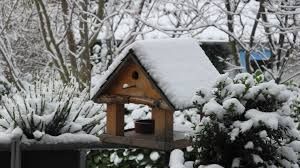 Waiting in the Wings
It is almost a relief to hear the tractor running, clearing snow around our complex. Winter should bring some snow, not just heavy rain and flooding. Landscape and native plants fare better when the ground stays frozen for weeks at a time in winter. A coating of snow on that frozen ground insulates roots and reduces both drying out and the freeze/thaw cycles. This can cause soil expansion and contraction, so hard on plants.
A nice coating of snow can literally brighten our days and give us a fresh perspective. Snow allows us to see which ornamental trees need shaping and thinning of branches through pruning. Birds and animals leave trails of footprints, testifying to the benefits of fruits, berries and seeds produced by plants in the landscape.
February is often the hard month, short but seemingly temperamental. By now, the seed orders have been placed. The days are just long enough to give us certainty that spring is going to return. We get impatient with every snow storm, wanting to see the first tips of spring flowering bulbs poking through.
We know that a little pruning, filling the bird feeders and planning are about all we can do, but we begin to get impatient to spend more time outdoors again. The calls of the birds begin to change, and we may see a few species that have been absent from our yards for a few weeks. Spring is waiting in the wings, ready to make an appearance in a few more weeks.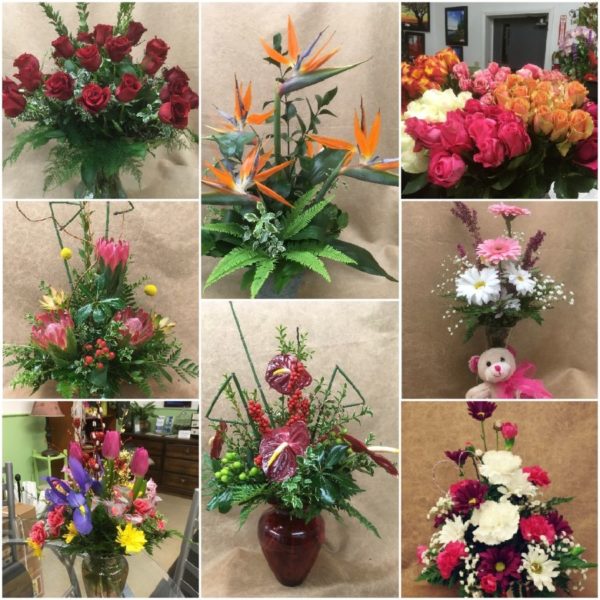 Valentine's Day is Around the Corner
Let us deliver something special to your special someone this Valentine's Day. Choose from a variety of gifts, flowering and foliage plants. Stop in and see our unique art work, jewelry, and other gift items for your love, or your own enjoyment. A bountiful variety of fresh floral and other treasures await.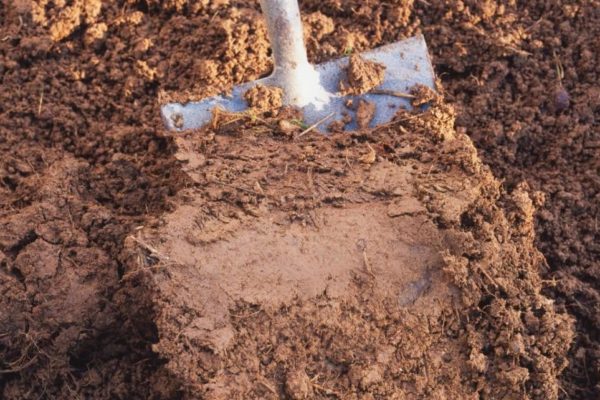 Successful Planting in Clay Soil
There is no doubt about it, planting in clay soil can be backbreaking work! Clay soil is heavy to dig, slower to warm in the spring, and can get easily waterlogged. The fine particles sit closely together, restricting air and water movement in the soil. The benefit to clay soil is that it is nutrient-rich, and holds moisture well.
In Michigan, heavy clay soil is prevalent. By selecting the right plants and using correct planting practices, we can still create beautiful landscapes.
When planting or working in the landscape, reduce compaction of the soil by staying out of the garden when it's wet. Consider planting in raised beds. The soil warms faster in the spring, and the soil drains more easily. If raised beds are not an option, stepping stones help reduce compaction in beds. They guide foot traffic away from tender plant roots, and add charm.
Be sure to dig the planting hole twice as wide as the rootball, but only to the same depth as the pot or rootball. Digging too deeply can cause the plant to sink over time, causing the plant to be too low. According to the University of Vermont Extension Department of Plant and Soil Science, this is a major cause of woody plant demise after a few years. If the soil is particularly heavy, trees and shrubs benefit from being planted so the top of the rootball is slightly higher than the surrounding ground.
Amend 1/3 of the backfill soil with a good compost to add nutrients and improve drainage. In existing beds, top-dress with one inch of compost. There is no need to till.  Worms, insects, and microorganisms will take the material down into the soil for you, improving the soil structure as they do so. Mulch the beds to prevent the soil from cracking and slow drying out.
I have found that it is much easier, and more successful to select plants to fit the conditions of the planting site, than to change the site to fit the plants. Perennials suitable for clay soil include daylily, hosta, coneflower, black-eyed susan, joe-pye, select varieties of fern and ornamental grass, brunnera, goatsbeard, false sunflower, ligularia, astilbe, butterfly weed, baptisia, Russian sage, alliums, bee balm, and hardy hibiscus.
Shrubs that will tolerate clay soil include chokeberry, shrub dogwood, forsythia, ninebark, willow, viburnum, elderberry, select varieties of hydrangea, wigelia, summersweet, sweetspire, rose of sharon, and spirea.
Tree selections for clay include river birch, magnolia, hawthorn, honeylocust, oak, ornamental pear, linden, amelancher, arborvitae, ginko, and select varieties of maple, fir, and pine.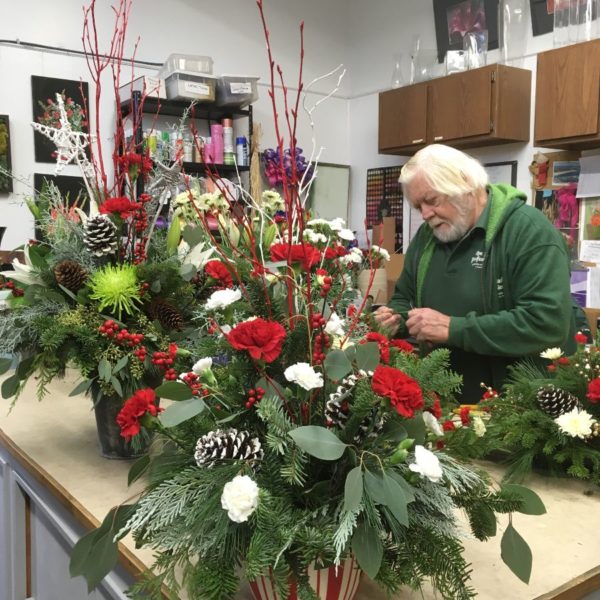 Dave Mansfield was just 15 years old when he began working as a delivery boy at the greenhouse where his mother was employed as floral designer. Dave caught the attention of the greenhouse owner. Since Dave had always been interested in art, she thought that he would make a great florist as well. She let him, as Dave puts it, "tinker around with the posies," and the rest was history. Dave had found his passion and profession in life.
Jerry Mallon and Blaze Raiona, known as "the godfathers of the floral business" in Detroit taught Dave the skills he has used throughout his long and impressive career. Jerry owned the Kay Danzer flower shops in the Book Cadillac and the Sheraton hotels, while Blaze managed the flower shop on the 13th floor of the JL Hudson's Department store. Dave worked with Jerry to create an opulent atmosphere for Christmas parties at the Raleigh House Banquet Center in Detroit. Dave reminisced about the spectacular entryway, where people would board a miniature train to take them to the party.
The train would wind its way back, through a forest of trees lit with Christmas lights and around large displays of animatronic animals. For the party itself, Dave helped create decorations for banquet tables where waterfalls, rivers, and pools were surrounded by platters of food and lush flowers. What an exciting party to be able to decorate for!
Dave traveled for 10 years for FTD (Florists' Transworld Delivery) doing floral design shows. He worked at the Cobo Hall (now known as TCF Center) at the Homebuilder and Flower Show from 1964-1970, where he designed and installed large floral displays. Dave was on the FTD support team that helped create the floats for the Rose Bowl parade, and was also on the committee for both FTD and SAF (Society of American Florists) at the Renaissance on the banquet and lobby flowers and decorations for the National Convention.
Budgets were ample at these national conventions and he was able to create displays with hundreds of roses and other flowers. Dave designed floral archways and massive 3'x3' centerpieces, with flowers and foliage sourced from all over the world! Dave has also been to Holland, where he learned Dutch Design at the Keukenhof, also known as The Garden of Europe.
According to Dave, the highlight of his 65 year-long (and still going) career was being on the floral team that decorated the White House for Christmas in 1962. He reminisced that while working there, Jacqueline Kennedy was very gracious, even joining the team for lunch.
From 1979-1998 Dave owned Norm Kessel flower shops, with locations in Okemos, East Lansing, and DeWitt.
Dave has led the floral design efforts for The Plant Professionals for the last eight years.  We are so fortunate to have him as a member of our team. Dave's availability is typically 11:30-3:30, Monday through Friday,  or by appointment.