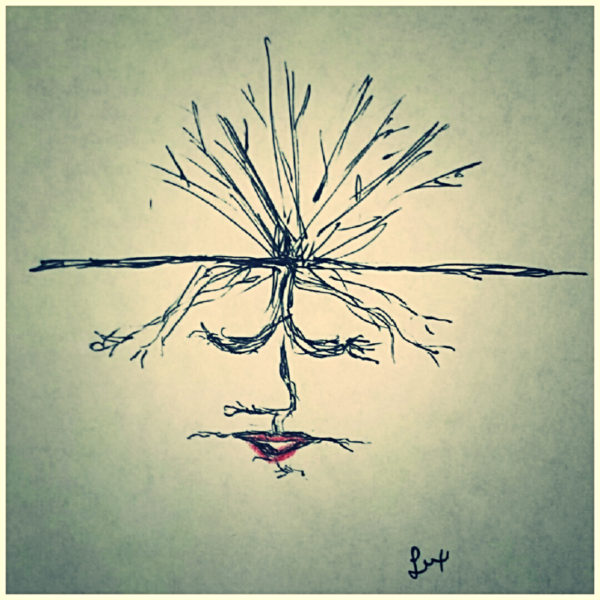 The Brevity of February
I have always appreciated the brevity of February. We are impatient to get past the cold, snow and ice and get on to March, when spring begins to stretch and unfurl. The seed catalogs came in January, and by now they are dog-eared. Our good intentions with the treadmill are replaced by the vow to lose those stubborn pounds when we are out in the garden again. Digging and planting, pruning and hauling brush do burn calories. That time is still a bit off in the distance. Most days are cloudy, most days are cold. The potting house is too frigid to tarry there long. The seeds in the farm supply or garden center are tempting, and we begin to think about when the seedlings we will start indoors should be planted, but that time is not yet here. We can buy the seeds, but we cannot yet plant them.
Our indoor plants are a bit weary, unless we truly have full south light. The heat is still running hard, drying leaves and soil. The poinsettias are still perky. Though some have lost a lot of lower leaves, the colored bracts are still bright, making it a little harder to carry them out to the compost pile. We feel a little guilty as we cover them with snow so the neighbors won't see them there. We know how much work is required to carry them over, prune them back, get them to color up again….easier and cheaper to buy again in late fall.
Just as we need sleep each night, our gardens and landscapes need February each year.  People and gardens need down time, renewal, the in-between. March will come, spring will come, winter will seep away. Birds will sing, buds will swell.  Just not quite yet.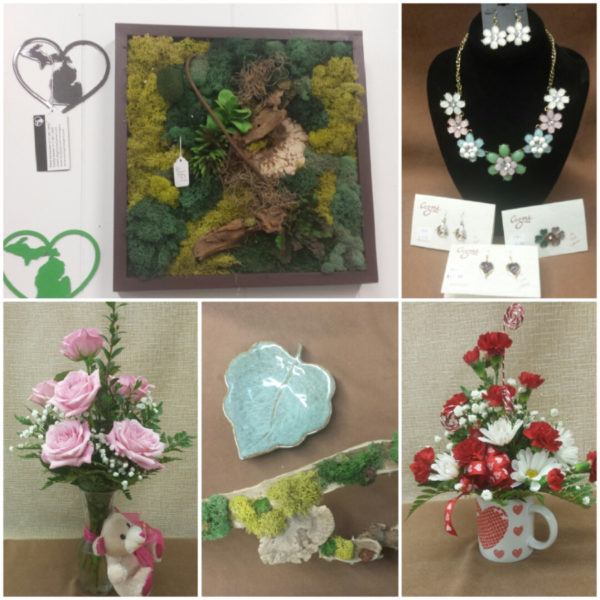 Valentine's Day is Around the Corner!
Let us deliver something special to your special someone this Valentine's Day. Choose from a variety of gifts, flowering and foliage plants. A bountiful variety of fresh floral treasures awaits. Stop in and see our unique art work, jewelry, and other gift items for your love, or your own enjoyment.
Natural Stone Pavers and Stone Mulch
Natural materials, such as stone and gravel, give the garden a soothing feel as they harmonize with the natural setting. Using natural stone enhances and adds color, texture, and dimension in the landscape.
 Natural stone is extremely durable and will last indefinitely, so it is important that the right materials are selected and properly installed. It is very important to use quality, contractor-grade weed fabric under any stone mulch, to help eliminate weeds. Woven weed fabric will let water and nutrients flow through, but block the light and keep weed seeds from germinating.
 Flagstone steppers, crushed gravel, pea gravel, or a combination are useful for patios, walkways, stairs, or in ponds and waterfalls and the surrounding borders. Decorative stone can also replace bark mulch in the planting beds. Stone mulch is initially more expensive to install, but will not need to be replaced every 1-3 years like bark mulch.  Stone mulch can provide a striking contrast against plant foliage and help brighten up shady areas of the garden. Exotic rocks such as Mexican Beach pebbles offer dramatic effects.
We work with suppliers that have a broad selection of decorative stone accents, features, mulches, and flagstone steppers. We can help with design, choice of the best materials, and installation of stone hardscapes. Call us to set up an appointment to explore the beautiful options. (517) 327-1059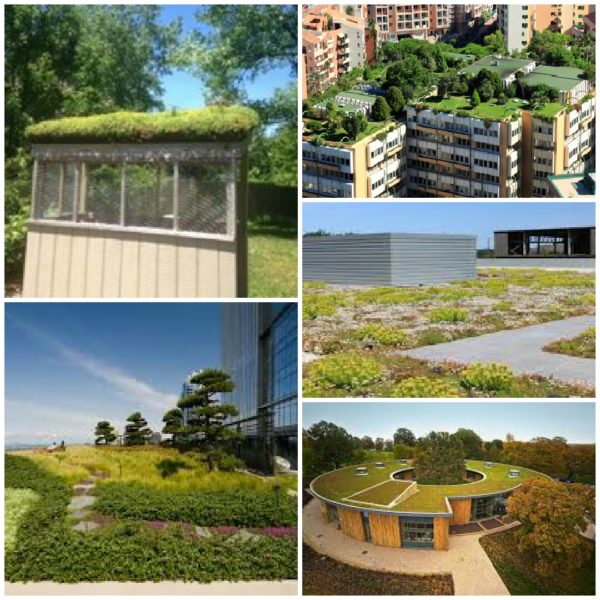 Green Roofs
A green roof, or living roof is a roof is partially or completely covered with a growing medium and vegetation, planted over a waterproof membrane. Green roofs can be large scale on public or commercial buildings, or can be utilized on residential houses, sheds, or porches. At The Plant Professionals, we have a green roof on our Grow Pot Exchange, added in 2014.
Roof gardens were initially developed by the ancient civilizations of the Tigris and Euphrates river valleys. The most famous is the Hanging Gardens of Babylon. Today, planting on roofs and walls is one of the most innovative and rapidly-growing areas in the fields of ecology, horticulture, and construction development.
 In European countries, the technologies and use of green roofs and walls are much more advanced, in part as a result of government legislation and financial support. Here in North America, we are seeing a growth in this industry. Many cities have now passed building codes, offering incentives to developers who put green roofs on their buildings.
Green roofs can be installed on many existing buildings as well as new developments. An engineer will determine if an existing structu
re can support the additional loads.
Vegetated roofs have many advantages. According to a study by Penn State University, a green roof can extend the lifespan of a roof by over 200%. The waterproofing membrane, growing medium, and vegetation shield the roof membrane from ultraviolet radiation and physical damage. Green roofs also provide significant sound insulation, and prolong the service life, while reducing the energy use of heating, ventilation, and HVAC systems through decreased use.
A living roof reduces rainwater runoff by… Read More