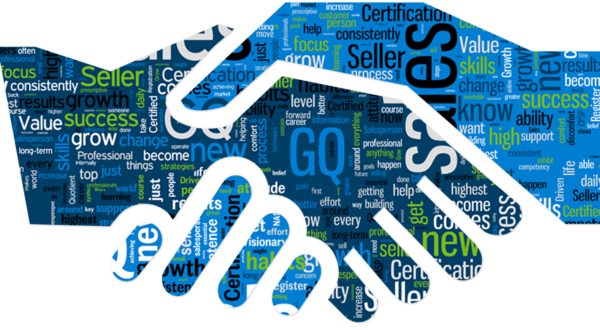 Dirty Word vs. Dirty Job
If I need a new furnace, a new coat or a new car, someone must sell one to me. I am not an enthusiastic shopper, so I don't typically seek information on acquiring a product until the original breaks or wears out, or becomes too costly to maintain. Once I identify a need, I either call my "go to" company, or I do a targeted search, make value comparisons and purchase.
I do realize that others may approach purchasing differently. Some people love being on the leading edge of design, some want to upgrade when they see a new option they like, and others genuinely enjoy the thrill of the hunt.
Sales is a part of any business, whether widgets or window washing are being sold. Horticulture is the same. Nothing we sell at The Plant Professionals is a life necessity. Everything we offer is designed to improve a person's or company's quality of life. We want to make offices and lobbies more beautiful, while improving air quality. We seek to beautify a landscape, while quietly directing traffic flow or creating a visual screen for privacy or to block a distracting view. We love decorating events to add unique touches to the celebration.
The process for us is centered in design. We market to make ourselves visible to potential clients, hoping to be contacted when a project is being considered. We love to bring options, suggest solutions for challenges, and offer plants and products that surprise and please our audience.
Ultimately, a sale does occur. Choices are made, a project is booked, and a money exchange happens. "Sales" is not a dirty word for me, and selling a service or product that a client wants at a price they find a good value is an honorable endeavor. Often the "dirty" part of our work begins with the fulfillment of the sale.  We actually can enjoy getting dirty in the landscape, or working with potted foliage or flowering plants. A good day at The Plant Professionals nearly always means a lot of people getting dirty, sometimes muddy even, in order to make our world more beautiful.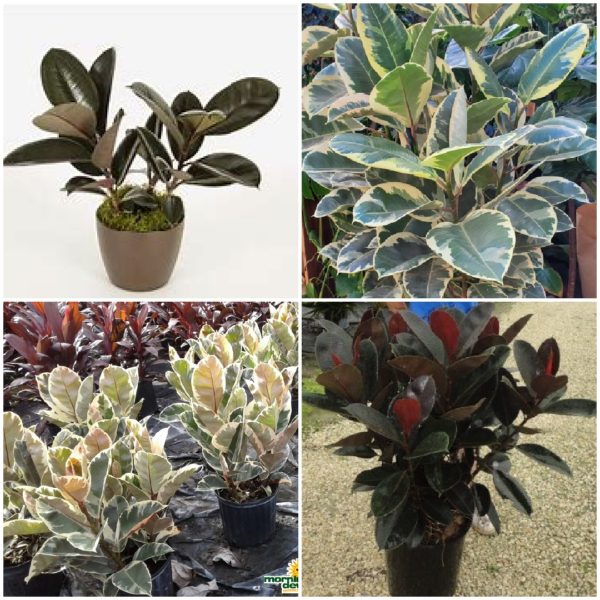 Ficus elastica Decora
Ficus elastica Decora is known as the India Rubber Plant. A tree by nature, the woody stems grow into sturdy trunks with large oval, glossy leaves. Dark green, the leaves may also be dark with a purple reverse on the burgundy variety, a bright pink, green and cream on the Tri-color, or medium green with a faint bronze variegation and cream edge on the Tineke variety.
Like most Ficus, bright natural light promotes the best growth and will grow the best color. Chose this plant for a large space with lots of room to grow and spread. Don't be afraid to prune when needed, if the space will not allow for natural expansion. This plant will literally reach whatever height the room will allow, so plan ahead for what height and width you will prune it to fit over time.
This plant will drip sap when pruned, becomes top heavy as it gains height, and has a rather massive and strong look. Choosing a variegated type may provide a slower growth curve, which can be desirable for most homes. Usually easy care in good light, watch for scale insects when it first comes home, and when you bring it inside again if it spends summers on a partially shaded deck or patio.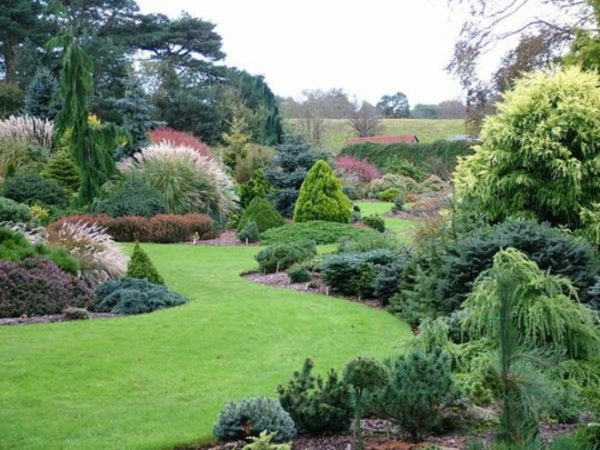 Evergreens: From Ground Cover to Stately Trees
One of the most important types of plants in the landscape are evergreens. They come in a wide variety of sizes, shapes, colors, and textures, and have many uses in the garden. Evergreens add much needed color in the winter, when most of the landscape is dormant, and gives the eye a visual break when planted between brightly colored plants. Some evergreens can also make a unique focal point in the garden.
Groundcover evergreens such as low growing Juniper, Ivy, Creeping Myrtle, and Pachysandra make a great living mulch. These plants shade the soil, helping to keep it moist, suppress weed germination, and help prevent erosion on sloped areas.
Dwarf evergreens such as Nest Spruce and Blue Star Juniper are perfect for flower beds and borders.
The medium-growing evergreens like Boxwood, Yew, Holly, Dwarf Alberta Spruce and Inkberry make lovely foundation plants that help anchor a house to its landscape, and are the backbone of most garden spaces. The Boxwood, Dwarf Alberta Spruce, and Yew can be trimmed and trained into fun shapes and topiaries to add whimsical or geometric shapes.
 Medium-to-tall dark green evergreens make great backdrops for feature plants or flower beds. They can also be used to create privacy, buffer traffic and other noises, and hedges can create divisions between different areas of the garden. When planted at the corners of the house, they make a beautiful frame.
Tall, towering pines, spruce, arborvitae, and fir are stately and beautiful trees that can provide a windbreak, and help keep the house cool in the summer by providing shade.
When choosing the type of evergreen that would work best, it is important to know how big they will become. When I first started out in this industry, it was a very common practice to add a spruce tree right at the corner of the house.  I observed many trees planted far too close to the house that had to be removed a few years later. The Plant Professionals can provide a consultation on types of evergreens that will work best for your space and needs.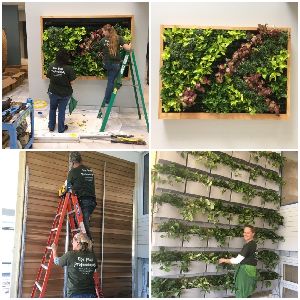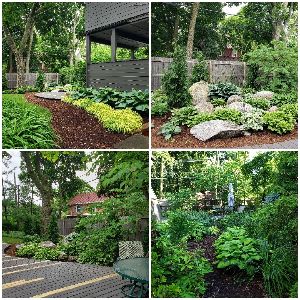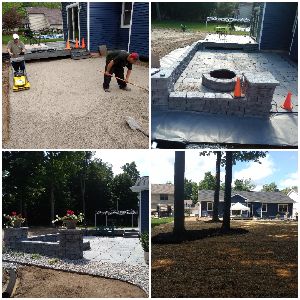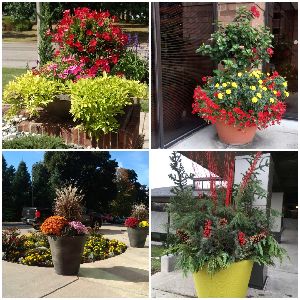 Thank You from The Plant Professionals
As 2019 is drawing to a close, we reflect with appreciation on the many projects we were privileged to design and complete this year. We have added several green walls to beautify interior commercial spaces. Our landscape team completed a custom patio with a seat wall and fire pit, as part of a complete landscape for a wonderful residential customer in Grand Ledge. We designed and installed new evergreens to provide privacy and color in the winter landscape, and a custom-built planter for a patio for a favorite long-time customer. We have planted and maintained many outdoor planters across the Lansing area, and have continued to grow the interior plantscape area of the business. The Plant Professionals was been privileged to work with many businesses, homeowners, interior designers, and project managers. 
We love to bring new green inputs to businesses, homes, and events each season through plants, flowers and holiday decor.  Just as valuable to us are the long-term relationships with clients who value the benefits of plants in the environments where they live and work.  We appreciate your support.