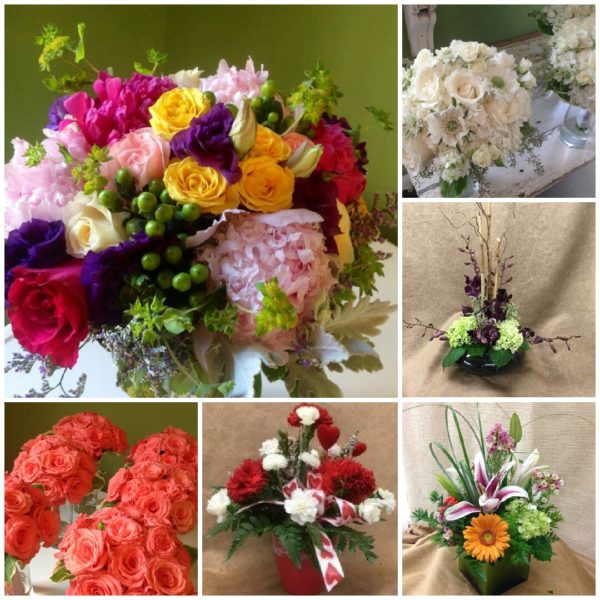 Why Flowers from a Florist?
FRESHNESS: A trained and experienced florist is very attentive to hydration and temperature, knowing how to maximize the life and beauty of the flowers. We know the importance of bringing the flowers for your wedding into our care early, so that we can control the openness of the blooms and hydrate them so they hold well, even when open. We can select flowers at a farm or from a wholesaler's truck with an eye for quality and the suitability for intended purchase.
KEEPING DOLLARS LOCAL: Though there are several websites that advertise bright and cheery flowers at low, low prices, there are often pitfalls. If the site uses a local florist for "fulfillment", that florist usually receives less than a normal retail price for their materials. This makes it hard to use their freshest products and still make a profit.
Often a box service is used. Flowers are boxed lying down, dry-packed or in small water tubes, with the plastic vase alongside. This means your intended recipient must arrange their own bouquet. This is like sending a box mix for candy rather than a box of chocolates. In that case, all of the dollars stay in the community where the web fulfillment company is housed, rather than being utilized locally by buying flowers and employing labor in your recipient's hometown.
CUSTOMIZATION: At retail, you take what is offered, gifting or using the color selections as displayed.
A florist buys flowers by the bunch or the case, and then offers them in whatever combinations the customer requests or the designer creates.
You can order a small or large arrangement, a red rose or a pink one, a mixed bouquet or a bunch of yellow tulips. You can stop in or call, speak with a designer, and select what you envision for the space the flowers will be displayed, or what you think will please the intended recipient.
When you lose a loved one and are selecting tribute flowers, a relationship with a florist is a comfort. Whether a detailed casket spray is needed, or perhaps a simple vase to accompany an urn, a florist can assist and guide you.
Every designer, every independent shop has a style and a vibe that is unique. We know what is available in season, what can be imported out of season, and can help you select what best fits your style, budget, and schedule. Your local florist appreciates your business, and probably works hard to shop local as well.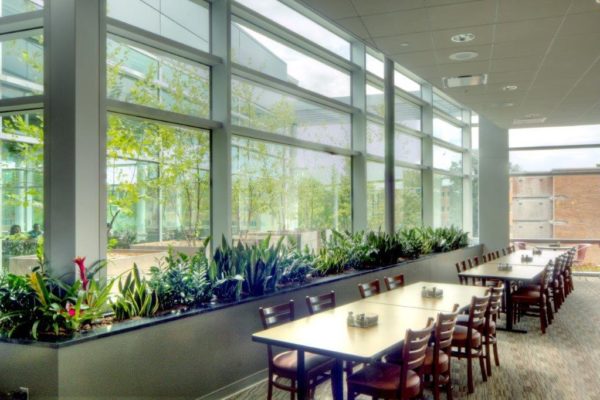 Indoor Tropical Plants Are Not Just a Pretty Placeholder
A significant benefit of tropical plants indoors is sound absorption. Hard and flat surfaces like glass partitions and windows, painted walls and laminate floors intensify the sound problem, especially in today's popular open plan and collaborative workplaces. Carpet helps, and the texture in ceiling tiles is designed to absorb sound, but the additional texture is essential to reduce the reverberation of sound from office equipment, footsteps, conversation and even HVAC systems.
Foliage, stems, soil and top-dressing all absorb sound, and the more finely textured foliage and top-dressing are best. Position plants where they catch the sound bouncing off corners, walls, windows, and partitions. Group plants strategically for more efficient and noticeable sound barriers, and pleasing views.
 If you are planning a new or remodeled interior building space or addition, invite your building manager, interior designer and horticultural professional together early in the design phase. Plants often cost less than dividers and partitions, even considering regular maintenance costs. The many types of green walls available will also absorb sound and make a beautiful design statement.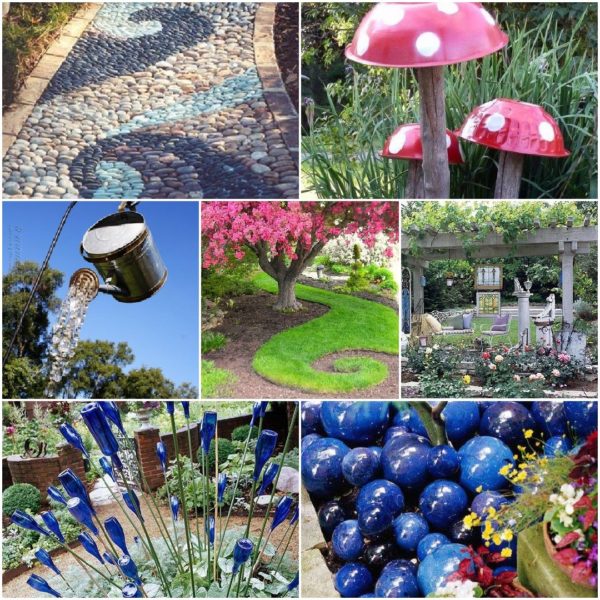 Garden Whimsy Can Bring a Smile
Garden ornaments, statuary and art can bring a charming focal point to the landscape. Some items can be both sculptural and functional, such as a bench or a sundial.
Pinterest has an abundance of ideas to check out. Keep in mind that as with everything in life, it's all about balance.
 Look for a consistent element, such as shape, color, or material, to create an eye-catching display, and use items within vignettes to draw the eye or create a focal point. In my home garden, I like to tuck garden gnomes in places that catch visitors by surprise. I keep them mostly hidden under the foliage, with just part of them visible peeking out.
Be creative and bold! Tap into the inner artist and consider one of these ideas: Plaques, sundials, statues, wind chimes, gazing balls, birdhouses, bird baths, decorative pebble pathways, stepping stones, fancifully cut garden beds, old windows hung on a fence, recycled garden gear, or glass bottles arranged to catch the light. A few of these items carefully placed can provide your garden or landscape with a whimsical touch.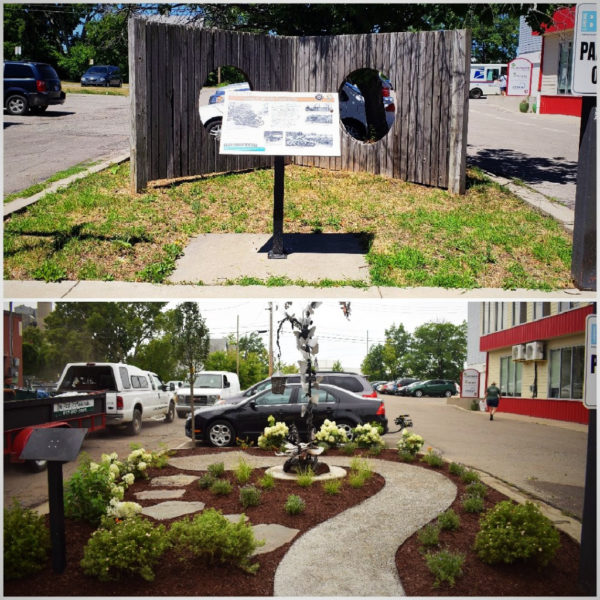 Hope Park
The transformative power of art! A wonderful sculpture called "The Butterfly Effect" purchased through Old Town Scrapfest, (it won both First Place and the People's Choice Award in 2018)  graces Hope Park in Reo Town, sponsored by Cinnaire Corporation in celebration of their Silverfest 25th anniversary. We worked closely with Elements Studio, Inc., landscape architects, to source and install their design on a tight timeline. We provided intensive demolition, followed by coordination of concrete footings, and installation by the sculpture team. The Plant Professionals led by  Alexa LeBaron created a fresh new vibrant space in a few short days, just in time for the celebration