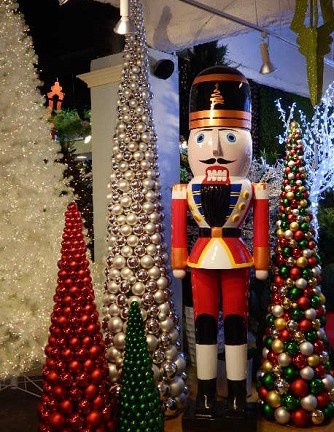 Christmas is Coming!
Holiday décor is always an exciting part of my July trip to Cleveland, Ohio. Autograph Foliages, a key supplier for faux foliage, is also an industry leader in artificial holiday materials. Trees, wreaths and garlands, as well as thousands of sparkly and bright items to decorate them with, fill several galleries in their warehouse showrooms. I schedule my tour in advance to be sure an experienced designer will be my guide, so my many questions will be answered.
I love to walk through with my design specialist, comparing the shades of color, fullness, brightness and pliability of the many items. How many heights does this new tree style come in? Are there several sizes of wreath and garland options to coordinate? Now that my specialist actually travels to China twice a year to be part of the design process at the manufacturing level, I can have information ahead of the curve as to what is coming as much as a year ahead.
The range of colors of Glittered Bay Leaf Spray… Read more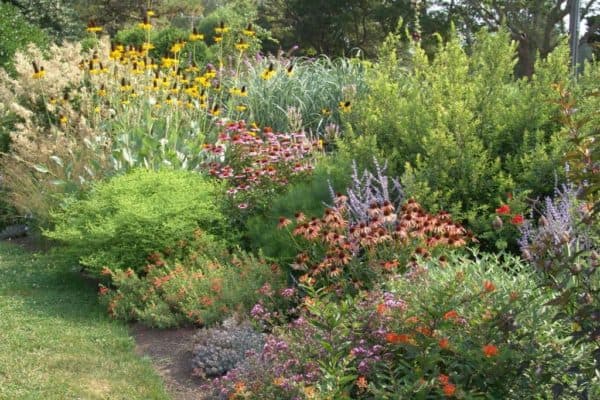 Gardening with Native Plants
Gardening with native plants is a growing trend with many positive benefits. A number of nurseries now offer native plants with some producers that specialize in only seeds and plants that are grown and originate in Michigan. A native plant species is one that occurs naturally in a particular region, ecosystem and/or habitat and was present prior to European settlement. Benefits to planting native species include:
Providing nectar for pollinators;
Providing protective shelters for many mammals and insects;
offering nuts, seeds and fruit essential to wildlife;
Serving as an important genetic source for future food crops and other plant derived products;
Helping slow  the spread of wildfire by staying greener longer
Producing root systems to hold soil in place
Protecting water quality by controlling soil erosion and moderating floods and droughts.
Though many exotic plants can be adapted to local climates, they may not be as valuable in supporting beneficial insects. For example, while hybridized double flowers may look very beautiful, they provide little nectar to butterflies and bees. Native plants produce four times as much insect biomass compared to non-native plants.
As native plant landscaping increases is popularity, it is becoming easier to find the right native plants for your garden. Click the link below to learn more about native plants and natural landscaping.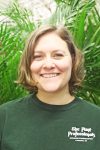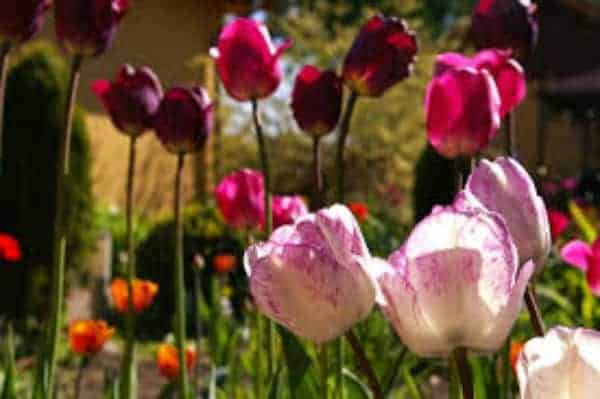 Planting Bulbs for Spring Color
Planting bulbs in fall can produce dramatic color in your garden in the spring. If you are thinking of adding a bright palette of blooms to your spring garden, we would be happy to design and plant them for you. We can help add the color combinations you crave for spring, choose varieties to maximize bloom time. Not sure which species are deer candy and which they generally avoid?
Looking for something beyond tulips and daffodils? We can help. Contact us at 517-327-1059 or Alexa@theplantprofessionals.com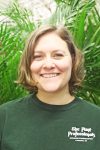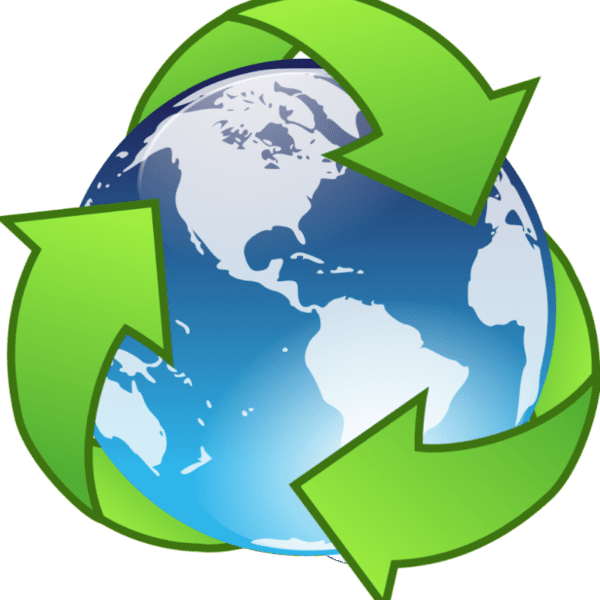 Our Recycling, Composting, Re-Use, Pot House Progarm
Recycling…..everybody did it with everything throughout human history..…until we invented plastics and suddenly not everything decomposed quickly when returned to the earth. Since we make our living at The Plant Professionals largely with plants and soils, composting is a natural for us. We also recycle paper, glass, metals, plastics, batteries, Styrofoam, ink cartridges, cardboard and boxboard. Rigid foam we use as plant staging, and we have a grow pot exchange, allowing us to share used grow pots with our customers.
Michigan State University has a wonderful plastics recycling program, so grow pots, cell packs and flats that don't find homes for reuse get recycled as well. We turn the tropical plants that decline and get removed from our client accounts into lovely rich compost, which then gets used as planting soil for new planting in exterior gardens.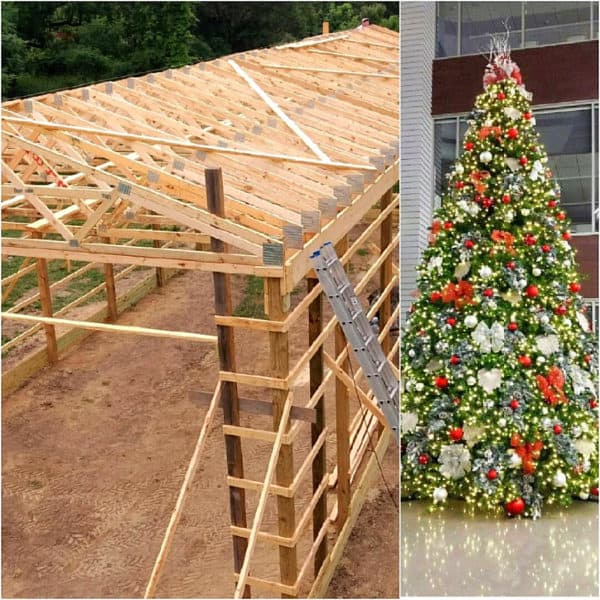 As we add the third building to our campus….we need to name it. The holiday warehouse section in the original building is the North Pole…the first pole barn we added for the landscape equipment has just been the Pole Barn….but the new holiday décor storage building is …a pole barn. Share your suggestions on our Facebook page and if we use your suggested name…you will receive a $100 gift certificate for any of our products or services. Just like us on Facebook and send us your ideas. If we choose a name that more than one person has offered, we will draw for the winner.
The building is 60' by 24' and 14' tall wall height; she will be tan with a brown roof and will have a 60' by 12' overhang for additional equipment storage. She will be filled with artificial Christmas trees, wreaths, garlands, lighted reindeer, Santa's and lots and lots of light strings…..