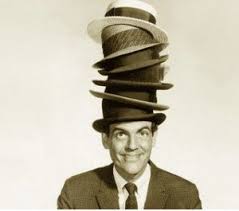 How I Got Here
I remember the heavy lifting of biochemistry, trying to understand not only how and why molecules interact, but why I would ever need to know this information. Plant physiology however, is fascinating, and I have certainly benefited from what I learned in class and in the greenhouse. I was so fortunate. A 4-H leader in my community was also a full -time employee in the Horticulture department at Michigan State, so I entered school with a part-time job already lined up.
I prepared plant materials for undergraduate classes during the week, and on many weekends, I was the only attendant in the Horticulture greenhouses on central campus.  My labs in bedding plants and potted flowering plant production were reinforced by all the hands-on experience I received working there. Dr. Will Carlson was my supervisor, and a national bedding plant expert, who helped found the Bedding Plant Association.
At the same time I was working in the greenhouse range.  I was walking campus each week for landscape plant labs. Michigan State has a phenomenal collection of woody plants and trees, most of them labeled for our education. I would study the living examples, review slides at the library, and pour over the books at my disposal. I had learned 100 or so species in 4-H, but now I had thousands of species and cultivars to learn.
I later did a two-year stint in the much newer research greenhouses, measuring plant growth, counting blooms, recording data for graduate students when they were away. Most of the crops I worked with were potted flowering plants. Once again, I soon became the go-to person for weekends. I needed to work to pay for classes, loved the quiet of the greenhouses, and developed a reputation for accurate data and dependability. I will always remember the wonderful but overpowering fragrance of a greenhouse full of Easter lilies in full bloom, which was research on flower induction for Dr. Royal Heins.
I spent one year as a groundskeeper for a high-end apartment building, mowing, weeding, and watering. I loved being outdoors, but already knew I was not destined to be a lawn care person. I wanted to grow ornamental plants, not turf.
During my last year at MSU, I developed an independent study focused on tropical plants in the Lansing area. I interviewed landscape designer Jack Drew, the owners of Tropical Tree and C.C. Greenery, and an energetic young woman just a couple pf years older than I, who had just started The Plant Therapist of Lansing a few months earlier. Debbie Dortch shared freely her enthusiasm for plants and her plans for growth. When I was graduating the following spring, she was looking for a part-time staffer to replace an employee who was headed to Mackinaw Island to work for the summer.
And that is how I came to be here assisting you with your plant selections and plant care needs.