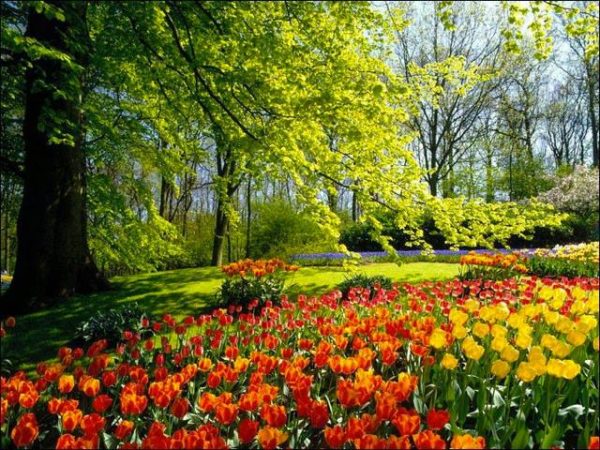 The Sun is Shining
The sun is shining, but the days are cooler, and the dawn comes a little later each day. There is a lot to do, as children go back to school, and business and volunteer organizations gear up for a busy fall schedule. Now is the time to plan for beauty next spring, even as you think about putting your garden to bed for the season in a few weeks.
Where would you like to see some color in March? Is there a sunny patch of lawn near a window, where bright Crocus could bring cheer through the snow? They will bloom brightly and then fade away, long before it is time to mow.
Would adding red tulips and blue grape hyacinths to the middle of a border give you a delightful view in April, before perennials have their leaves?
The yellows, whites and salmons of daffodils bring so much joy in the spring, and have the benefit of resilience, as deer pass them by, due to the toxic compounds in both leaves and flowers. They also naturalize freely, multiplying below the soil surface to form larger clumps each year.
Hyacinths are so fragrant, and like daffodils, deer avoid them. Place them near a walkway or under a window, so you can enjoy the lovely odor of the arrival of spring!
These are the major bulb families we commonly use, but there are many more species, some blooming in spring, some in summer, and even a few that bloom in fall. Speak to Alexa or Kathy about what species and colors will work for your garden. Even among the tulips and daffodils, combining varieties can create a season of bloom that lasts for many weeks.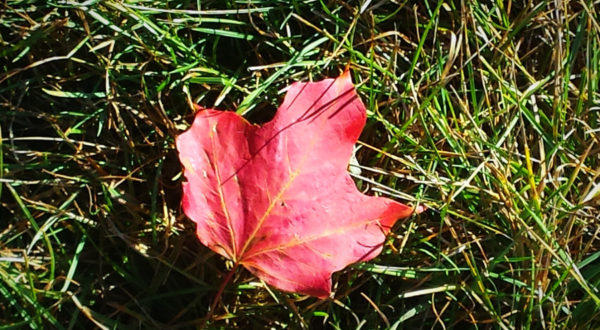 What Autumn Brings
What should happen in your garden each autumn? Autumn is a good time to prune shrubs for size, remove any remaining weeds, and cut back spent perennial foliage. Large leafed plants like Hosta will be slime by mid-winter, and any herbaceous perennial that does not carry seeds that feed birds over winter can be cut to the ground now to allow easy preparation next spring.
Any permanent plants that were new this year should be mulched deeply to protect roots from frost heave. This a great time to remove any overgrown shrubs that you have been meaning to replace, and new shrubs and trees can be planted up until the ground freezes, as long as they get that mulch and are watered properly until the hard freeze comes.
As leaves come down from the trees, rake or blow them from your lawn and beds, to prevent them smothering grass and delicate new growth in the spring. If you do not have mulch, you might consider chopping the leaves with a mower and then using them for winter protection in perennial beds, knowing you will need to remove this covering before the spring growth begins.
Expect to remove leaves two or three times… Read More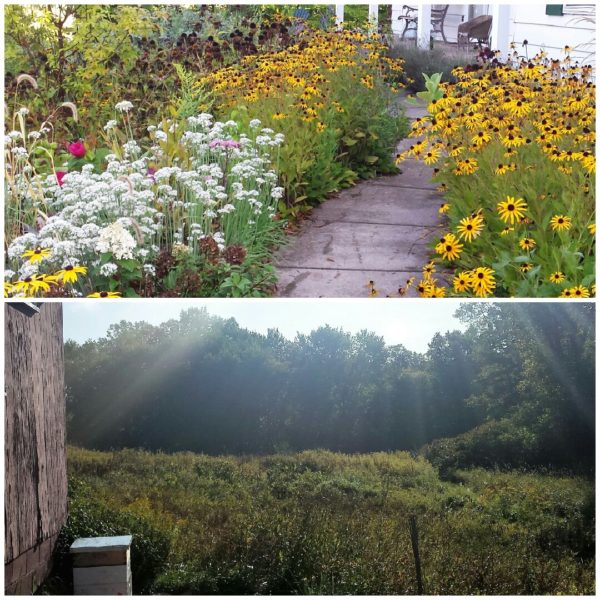 Wildlife Gardens
Wildlife gardens create a sustainable haven for surrounding wildlife. These gardens can contain a variety of habitats that cater to plants, birds, reptiles, insects, and mammals. Creating a wildlife garden can play an essential role in biological pest control and promote biodiversity.
Lure butterflies, hummingbirds, and pollinators to your garden, deck or patio with bird feeding stations, houses, bird baths or ponds and plants that provide nectar and color. A small pond will offer refreshment and a hiding place for frogs and other water-loving wildlife. Trees can offer nectar in the spring, a nesting place in the summer, and berries or nuts in the fall and winter.
Butterflies prefer flowers with clustered blooms that face upwards for a landing pad, such as coneflower, asters, and zinnia. Hummingbirds like to sip from tubular, bell, and funnel shaped flowers such as coral bells, honeysuckle, trumpet vine, and penstemon. Planting a range of plant types will serve varied species within the garden. Put out a buffet of seeds to get a close-up view of the neighborhood animals and birds. 
Cultivate a wildflower meadow. These are virtually maintenance-free once established. For success… Read More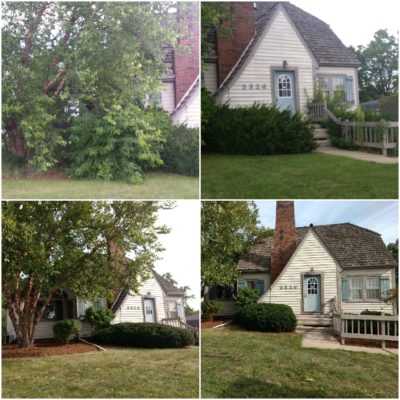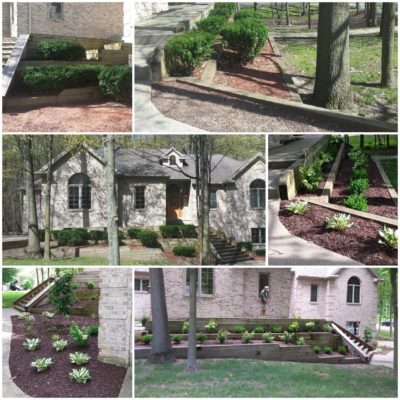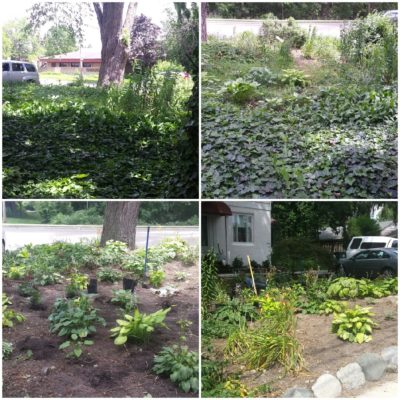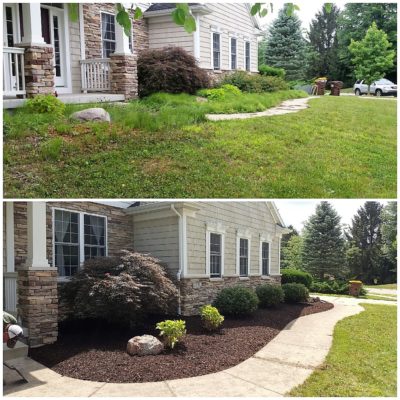 A Year of Garden Renewal
We have had many opportunities this year to update and add clarity to existing gardens and landscapes.  We love to take an overgrown, weedy garden and to transform it into a space of beauty. Proper pruning, thinning, weeding, and a clean edge transform a landscape. A fresh layer of mulch makes a garden stand out in the neighborhood for your own enjoyment, or for the essential curb appeal before listing your home.